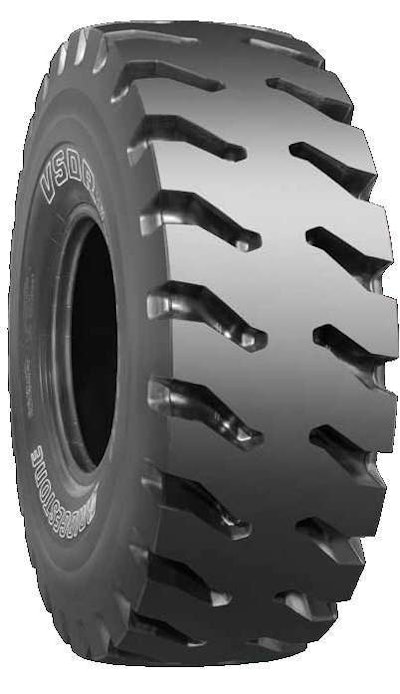 Bridgestone has released its rugged V-Steel Super Deep Rock premium radial tire designed for mining and waste operations.
The 1* rating is designed for use on rock surfaces found in open pits and quarries, as well as paved surfaces; the 2* rating is suited for underground operations.
The tire features an extra-deep tread that helps resist cuts and impacts for long life, as well as multi-ply steel belts and a shape to help protect the tread and sidewall from cuts.
Bridgestone also recently launched the Firestone DuraLoad PT L5S bias tire, designed for severe loader service, that features the same casing construction as the company's DuraLoad DT and DuraLoad SDT.