Ford hasn't even put its Transit van commercially on U.S. roadways yet, but it's been the most popular van in Europe for nearly 50 years – and people have been doing weird stuff with them ever since.
Here are the Top 10 odd things that have happened to a Transit.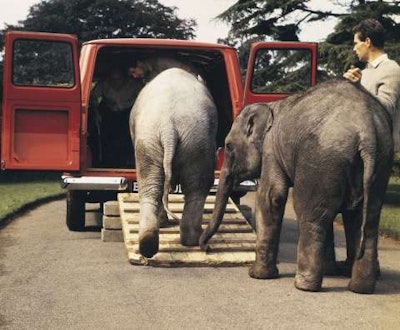 Transport an elephant. Faced with moving two baby elephants at London Zoo in 1965, handlers turned to their Transit to get the job done.
Enter a boat race. Ford engineers once built a floating Transit to take part in the Maldon raft race in Essex, UK. It didn't win.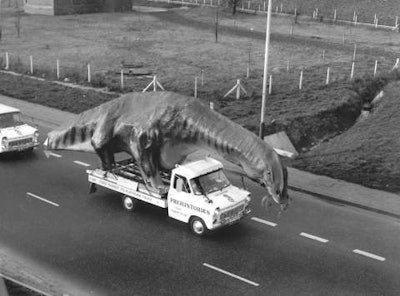 Be mounted by a dinosaur. Model makers in Kent strapped a life-size 49ft-long Cetiosaurus to their Transit to haul it to a natural history park in Edinburgh.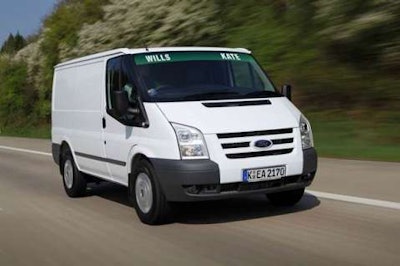 Have a Royal night out. Apparently Prince William and his Lady, Kate, used a white Transit to travel incognito when they were living on Anglesey.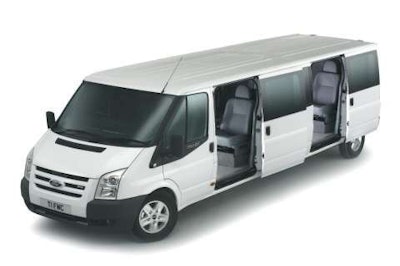 Pimp your ride. The custom-made XXL version is nearly 25 feet long and kitted out with leather seats and LCD screens for movies or computer games.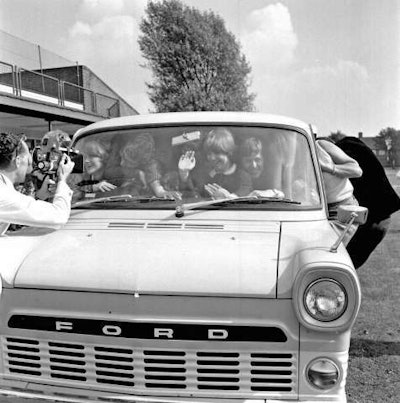 Break a record. 48 students from Barking College near London crammed themselves into a Transit minibus in 1965 and won their place amidst the proud pantheon of record breakers.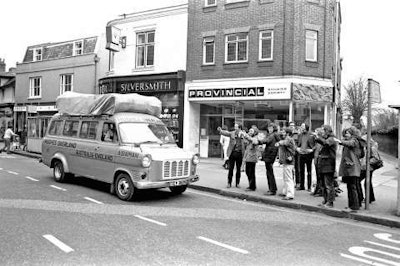 See the world. Hughes Overland actually ran a Transit minibus service from London to Australia. A mere 10 weeks and 10,000 miles later, and you were there!
Go on a quick break. Very quick, in fact. This Transit took the world caravan towing record in 1985 at a nifty 170mph / 270 kph.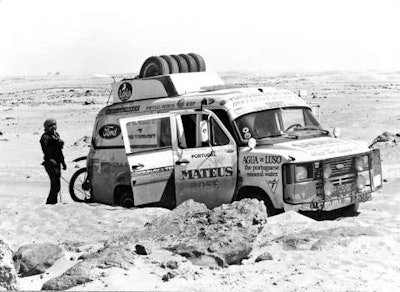 Race the sand dunes. This Transit battled over 7,500 miles of North African desert.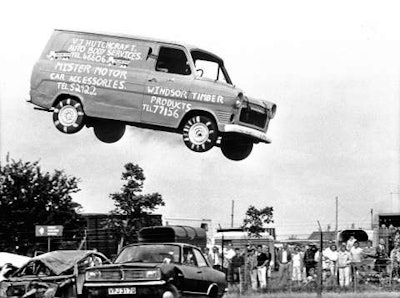 Be a stuntman for a day. Steve Matthews used his Transit to leap over 15 old cars. The only modifications included removing the windows and gaffer taping the doors and bonnet.