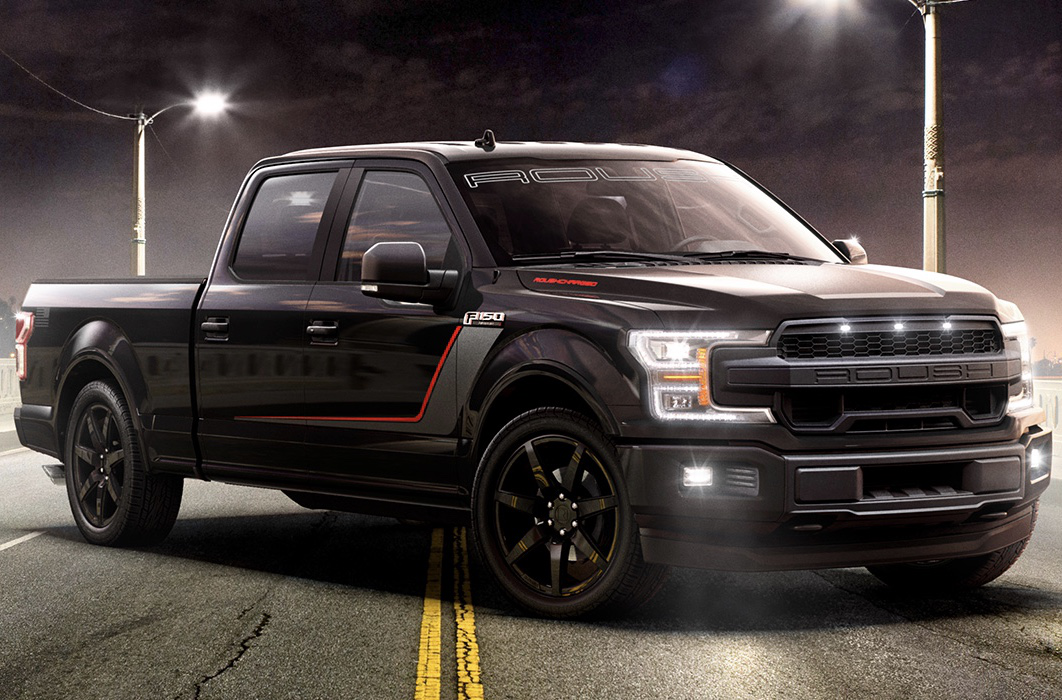 During a round of testing, Roush Performance says its new 2019 Nitemare F-150 4×4 pulled off a 0-60 mph time of under 4 seconds.
The performance truck boasts 650 horsepower and 610 lb-ft of torque, provided by Ford's 5.0-liter Ti-VCT V8 engine equipped with a Roush TVS R2650 Supercharger system.
Roush says that it tested two configurations of the Nitemare on a drag strip in Sport mode with both trucks' rear differentials locked and equipped with Continental tires inflated to 32 psi.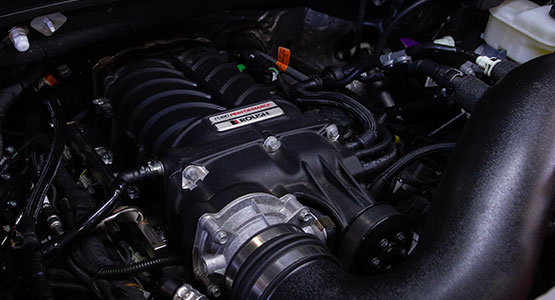 The production Nitemare 4×4 SuperCrew reached 60 mph in 4.1 seconds. A prototype Nitemare in regular cab hit 60 in 3.9 seconds.
"It's one thing to just add raw power to a vehicle, it's another to truly engineer it," said Jack Roush Jr. "With 650 horsepower, the NITEMARE delivers power unlike any other truck while retaining the reliability and refined feel you'd expect from any ROUSH vehicle."
Beyond its power, the Nitemare also features custom exterior styling, with a blackout graphic on the tailgate and a hockey-stick-shaped side stripe graphic featured prominently. It sits low to the ground on 22-inch Roush wheels and has a custom grille with integrated accent lighting.
A dual tip performance exhaust system comes standard on the Nitemare, and an active exhaust system is an available option as are leather seating and an off-road utility kit. The active exhaust system allows drivers to choose between four exhaust settings: touring, wide-open, sport and custom. Switching between modes can be done inside the truck and from an app, allowing drivers to instantly dial up different sounding exhaust profiles.
The Roush Nitemare F-150 is available now, starting at $19,150 above the base vehicle price. You can find a dealer here.
Written by Wayne Grayson, online editor at Equipment World, a partner publication of Hard Working Trucks.