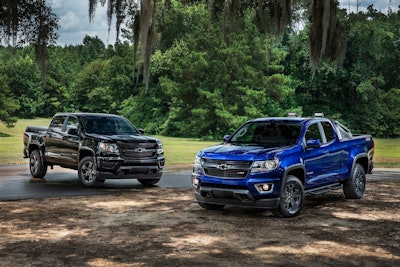 General Motors bills its GMC brand as the company's premium, professional grade truck but consumers don't appear to know (or care about) the difference.
"Despite GMC trucks being generally more luxurious than Chevrolet trucks, as well as GMC's 'Professional Grade' ad campaign, it seems consumers believe in Chevrolet a bit more strongly than GMC," says Jason Lancaster, a consultant working with GMPartsCenter.net. "Also, despite GMC's higher trim levels, more than two-thirds of truck owners believe that Chevy and GMC trucks are basically identical."
According to data gathered by GMPartsCenter.net, about 72 percent of truck owners believe Chevy and GMC trucks are basically the same. But, of the 28 percent that see the brands as different, 30 percent favor Chevy.
Beyond obvious exterior pieces, many part numbers between the brands are exactly the same, including essential parts under the hood and the body.
"Saying one is 'better' than the other is hard to justify," Lancaster adds, "at least when you look at the part numbers."
Ford, Ram, and Toyota truck owners, according to the data, are the most likely to think the brands are the same. Nissan, Chevy and GMC owners believe the trucks are different.