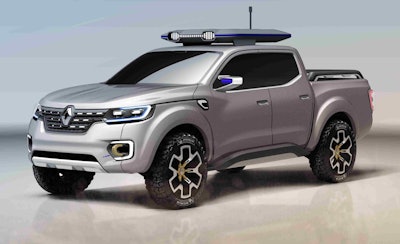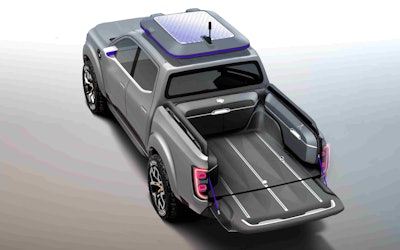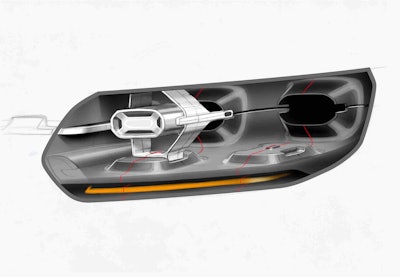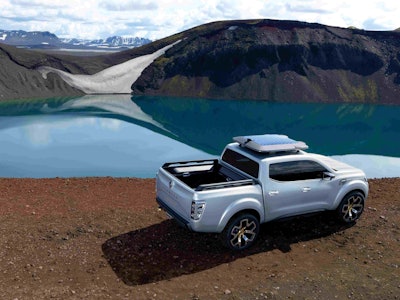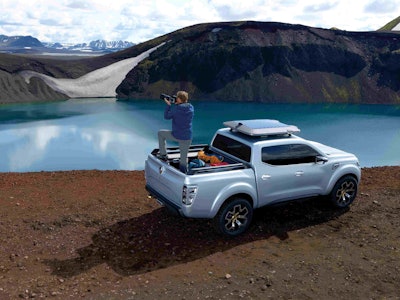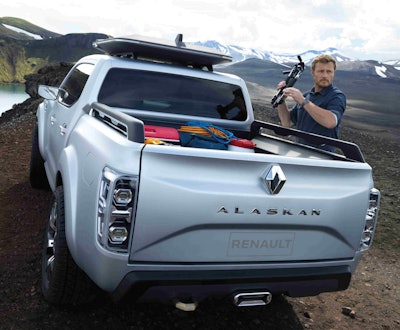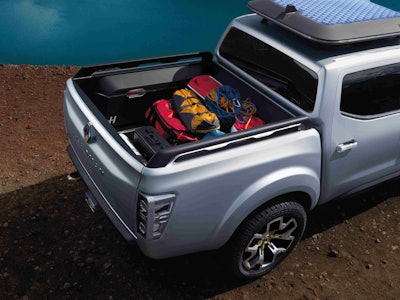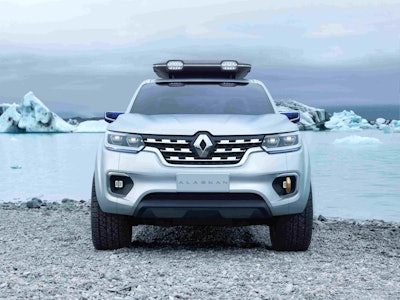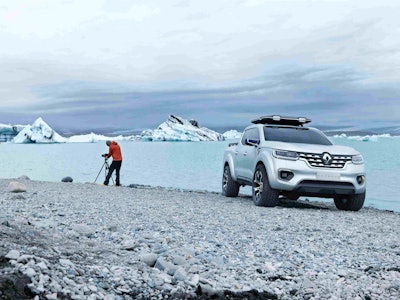 Renault unveiled Thursday its plan to move into the pickup market, and it came out guns blazing.
The French company's Alaskan concept, Renault hopes, will pave the way for a forthcoming global model.
The one ton show truck features a combination of satin-effect, brushed and polished metal finishes, 21-inch wheels, C-shaped head lights and full-LED lighting signature. It's powered by Renault's 2.3-liter, 163hp, four-cylinder, twin turbo diesel engine.
Renault and Hasselblad, a Swedish manufacturer of cameras and photographic equipment worked, jointly to develop a profile for Alaskan that the company hopes will appeal to three different types of users: business, leisure and everyday motoring. Hasselblad's hallmark is having provided photographic equipment for the Apollo program, which took men to the moon for the first time.
The production version, which Renault says will be unveiled in early 2016, will be similar in spirit to that of the Alaskan and will feature the same dimensions, as well as broad range of body types and powertrains. Production models are expected to be based on the Nissan Navara, which is also expected to be the skeletal structure of a forthcoming pickup from Mercedes Benz.