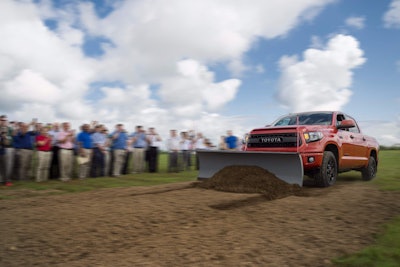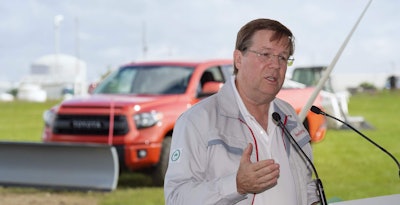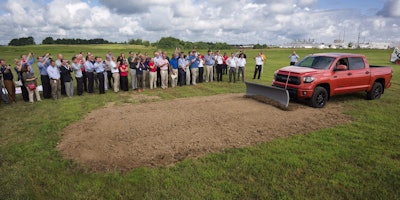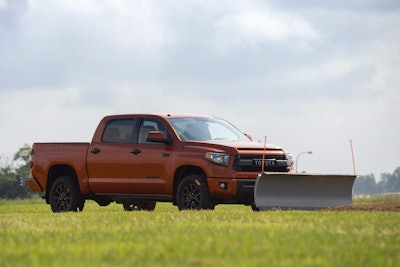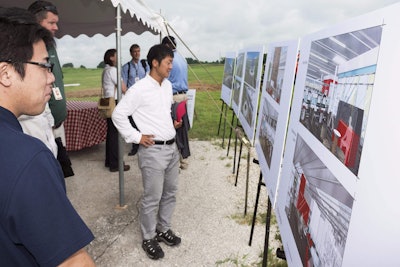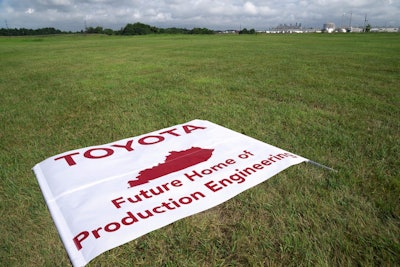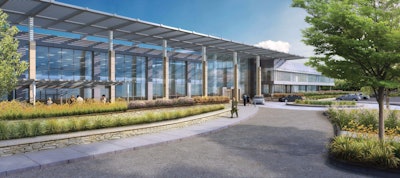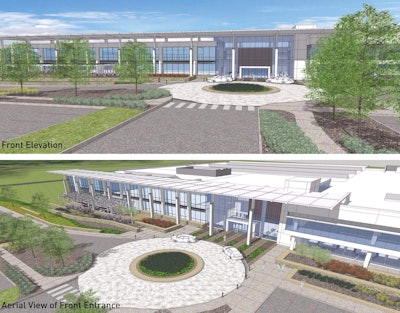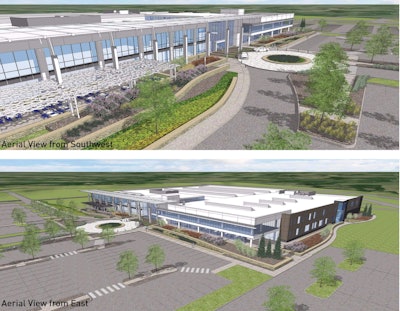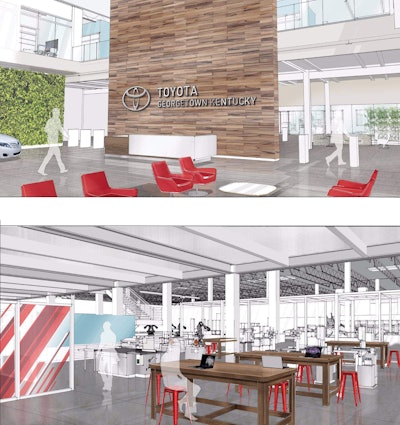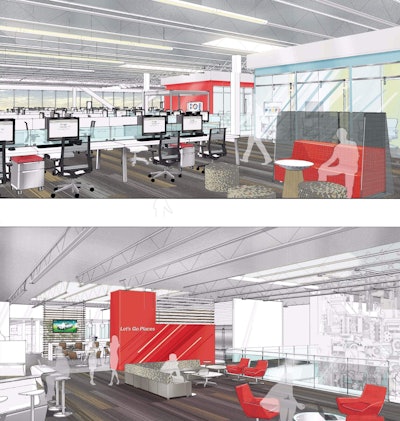 To break ground on its new production engineering campus in Georgetown today, Toyota enlisted a 2015 TRD Pro Series Tundra.
The custom-designed Toyota truck kicked off construction on the $80 million investment that will soon serve as the home of the company's North American production engineering team. Once complete, the 250,000 sq. ft. building will include a state-of-the-art test lab and provide an innovative work space for approximately 700 team members.
"Bringing Toyota's production engineering team under one roof is a key element of Toyota's ongoing unification of our North American operations, which includes a new headquarters in Plano, Texas and new facilities in Ann Arbor, Michigan," says Toyota North America CEO Jim Lentz. "The impact of these investments will be felt by our customers through improved quality, adoption of new technologies and greater value of the vehicles we produce, like the iconic Camry built here in Georgetown, Kentucky."
Construction is expected to be complete in late 2017.