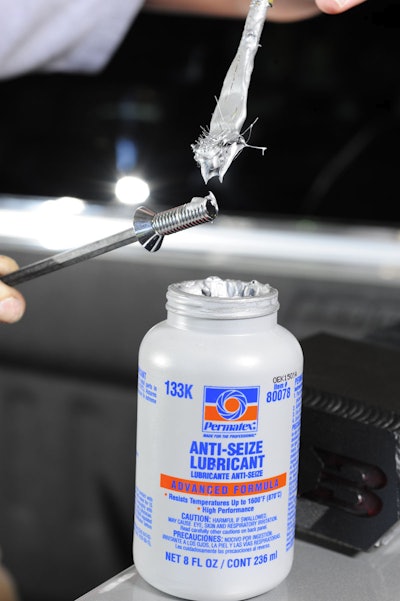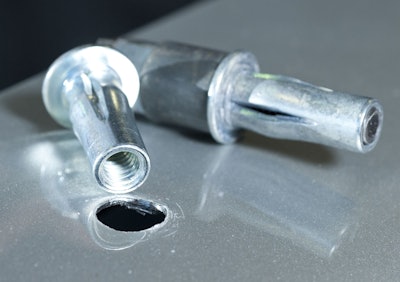 Custom headache rack install; show truck looks, work truck functionality
Most headache racks are plain and boring. Functional, but with no form. Practical, yet nothing to energize the imagination.
But if you like your truck to stand out from the typical work truck crowd, or be a statement for your company, then we have a headache rack for you: Backbone.
Backbone's take on the old square-tubing-and-wire-mesh headache rack gives a whole new meaning to function with form.
Backbone's headache racks are available in multiple configurations and are custom sized for any pickup or cab/chassis configuration. They can be mounted with long or short bed rails, and with or without a the rear screen, which they call the Skullscreen.
One of their versions we liked a lot has short bedrails, or "Baby Backs," and a custom Skullscreen screen made from a single plate of solid quarter inch aluminum, polished to a mirror finish.
The screen itself is as solid of protection as any headache rack offers.
As Backbone's Damon Maxwell says, "Our priority is to keep the occupants in the cab and rear window safe and sound from objects in the bed.
"Backbone's bed rails are smart, simple and straightforward, protecting the bed and the rear window. They also maximize cargo control with tie-down points along the upper rail, down the sides and along the ribs," explains Maxwell.
The custom-made headache racks are available in polish or powder coat finishes – or a combination thereof.
Truck Supply & Outfitters installed a Backbone system on a customer's GMC Sierra 1500, giving it the look and protection the owner wanted. (BTW, those bedrail end caps light up red when the brakes are applied!)
The images in our gallery highlight the installation process and the quality of the Backbone product.
Contact: BackBone Truck Accessories; 877-992-2252