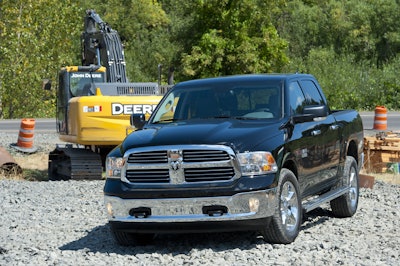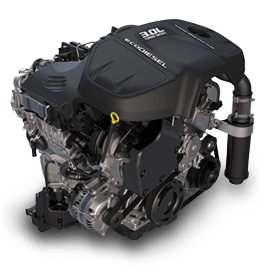 Ram's EcoDiesel 1500 is sneaking into the market compared to the frenzy surrounding Ford's aluminum 2015 F-150, but that didn't stop Consumer Reports from naming it the publication's top truck.
During a recent review, Consumer Reports says the 2014 Ram outscored both a 2011 Ford and a 2014 Chevrolet full-size truck when equipped with the new diesel engine and set a new high-water mark for fuel economy in the process.
The Ram 1500 with the V-6 EcoDiesel engine averaged 20 miles per gallon in overall testing and 27 mpg on the highway – the best fuel economy Consumer Reports has ever recorded in a full-sized truck.
Chevrolet Silverado is rated at 16 mpg and the 2011 Ford F-150's at 15 mpg. The gas-powered Ram 1500 equipped with a Hemi V8 also gets a 15 mpg rating.
Earlier this year, an EcoDiesel-powered 2014 Ram 1500 earned a 28-mpg rating from the U.S. Environmental Protection Agency (EPA), the best highway-cycle test result ever achieved by a full-size, half-ton pickup
The EcoDiesel Ram also scored 82 in Consumer Reports road tests, one point better than a Ram equipped with a gas engine tested previously.
Consumer Reports also rated the Ram high in performance tests, noting its unique rear suspension design delivered a smooth ride. The publication did note, however, a slight "diesel chatter" when the truck was at idle, but says the interior truck was "whisper quiet" on the road.