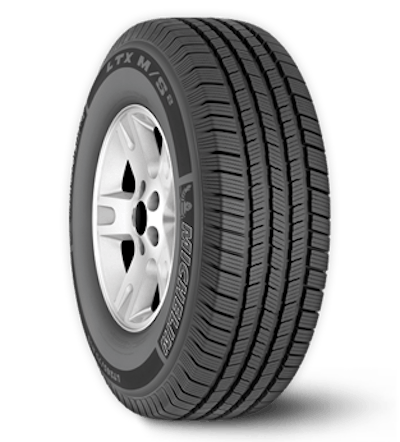 Michelin North America says it plans a voluntary safety recall of approximately 100,000 light truck tires over concerns they could have partial or full sidewall perforations that may cause them to lose air pressure.
The recall involves certain sizes of the Michelin LTX M/S2, Michelin X Radial LT2 and Michelin Latitude Tour tires sold primarily in North America. The tires are typically found on light trucks and SUVs.

No deaths, injuries or accidents have been reported in connection with these recalled tires.
Owners of the affected tires (listed below) should visit an authorized Michelin retail location as soon as possible to have the tires replaced at no charge.
Affected sizes are as follows:
• MICHELIN LTX M/S 2: P275/55R20 111T RBL, P265/65R18 112T and P265/60R18 109T ORWL
• MICHELIN X Radial LT2: P265/65R18 112T and P275/55R20 111T
• MICHELIN Latitude Tour: P255/60R19 108S and P255/70R18 112T