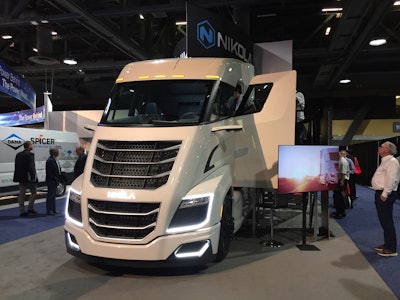 One major question looming over the burgeoning electric truck market is — fuel-cell or battery power?
While there may be no rush to choose an alternative powertrain, that could change as lawmakers weigh options in the ongoing battle against emissions.
California's Advanced Clean Truck Rule, which the California Air Resources Board is expected to adopt in May, will require up to half of new truck sales in certain classes to emit zero emissions by 2030. According to CARB, medium and heavy-duty trucks account for 21 percent of greenhouse gas emissions and half of nitrous oxide, or NOx, emissions in the Golden State.
Zero-emission trucks—both electric and fuel-cell—currently exist as test mules. But that will have to change soon as the state mandate to begin getting zero emission trucks to market begins in 2024 and increases on annual basis thereafter.
To help shed light on fuel-cell and electric powertrains, the Green Truck Summit at The Work Truck Show in Indianapolis hosted a panel this week to compare the two new kids on the block—which aren't exactly new.
Electric powertrains were tested by the United States Postal Services in the late 1800s but didn't make the cut because of range limitations and charge times. Fuel-cell development can be traced back for decades with one of the more memorable prototypes being GM's Electrovan.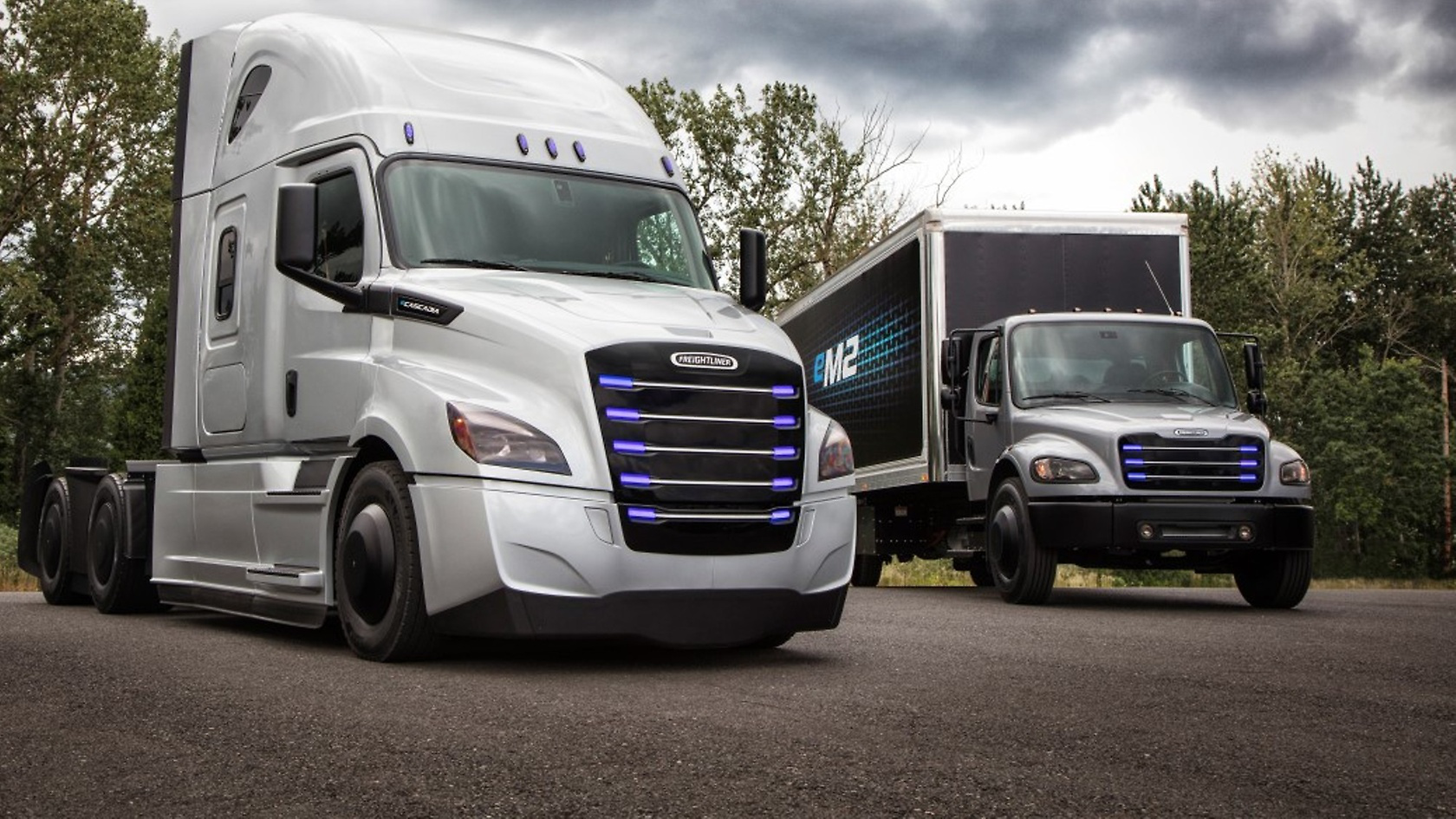 "If you look at why hydrogen hasn't been successful it's because it's expensive to manufacture," Nikola's director of national accounts, Bill Cherry, told a large audience gathered inside the White River Ballroom at the JW Marriot.
Nikola, which has developed Class 8 fuel-cell prototype tractors, aims to lower hydrogen production costs by producing the gas through electrolysis powered by solar and wind. Their goal is to build 700 stations over the next 10 years.
Nikola is also developing electric powertrains. The company believes there's room for both technologies. "It just depends on the application," Cherry explained.
Abas Goodarzi, president and CEO of US Hybrid, agreed. Shorter routes are more suited to electric. Hitting 100 miles with a large load may require charging up which can hurt productivity.
"At that point you may want to use hydrogen," he said. "The good thing about fuel cells is that the performance of electric is always the same. They fuel-up like natural gas, but drive like an electric."
Another advantage for fuel-cell powertrains are their ability to work in freezing climates.
"When you run a fuel-cell you're not seasonable dependent," Goodarzi said. "With electric, it makes a big difference if you're in Boston or Los Angeles."
Tim Campbell, managing director at Campbells Consultancy, said the choice between the two alt fuels calls for collaboration.
"Look at hydrogen and battery, but you cannot do it in isolation," he said.
Energy density in batteries has increased through the years which has attracted hard working fleets.
"We're seeing a lot of electrification in refuse trucks," said Campbell, who resides in the United Kingdom.
As with hydrogen, the challenge remains with a lack of charging infrastructure needed to support amp-hungry powertrains. While enough power is being generated, getting that power out to the trucks is a different story.
"The power's not in the right place at the right time," Campbell said adding that buildings will be assessed more often for their electric capacity as EVs continue to gain market share.
When it comes to smaller vehicle classes, OEMs have made it clear where they think their investments are best served. Ford, Chevy, Nissan and Volkswagen are betting heavy on battery-electric. While fuel-cell projects may continue (both Chevy and Volkswagen have been active in that arena) they see more practical scalability in battery-electric.
"The Volkswagen Group's decision is clear: as a large volume manufacturer, it is focusing on battery-powered electric cars for the masses – even though Volkswagen Group Research is continuing to explore fuel-cell technology and Audi, for example, has announced a small-scale hydrogen-powered vehicle for 2021," VW said on its website. "The turnaround in mobility, however, must take place in large volumes – for the sake of climate protection and the Paris agreements alone. In just a few years, Volkswagen intends to sell more than one million electric vehicles a year."
As part of its $11.5 billion pledge to step up its electrification efforts, Ford announced this week that it will be producing an all-electric Transit for model year 2022. Charging stations, according to Ford's director of global electrification Ted Cannis, number over 12,500. A map posted by the U.S. Department of Energy's Alternative Fuels Data Center shows 42 hydrogen stations in the U.S., all of which are located in California.