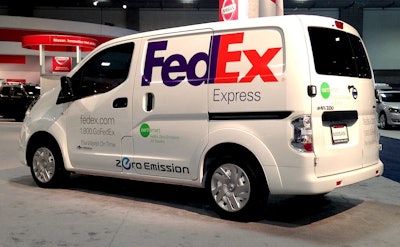 FedEx Express experienced substantial disruptions at the Memphis hub last night due to winter weather.
Potential delays are possible for package deliveries across the U.S. with a delivery commitment of February 7, 2020.
"FedEx is committed to provide service to the best of our ability," FedEx writes in a press release. "Please continue to check fedex.com for updates."
This morning the National Weather Service issued the following winter weather alert on its website:
The winter storm which brought damaging thunderstorms, flooding, snow and ice to the Eastern U.S. Thursday, will rapidly strengthen Friday while lifting north across the Northeast. Heavy snow and blowing snow will make for dangerous travel from the eastern Great Lakes into northern Maine. Freezing rain or a wintry mix will create icy roads from Pennsylvania into southern Maine.
Continue to check the status of your shipments on fedex.com or go to fedex.com for updates to FedEx Service Alerts.
Operational impacts to other FedEx operating companies may vary due to local weather conditions.
Consistent with the provisions of the FedEx Service Guide, FedEx Express money-back guarantee is suspended for U.S. packages and shipments inbound into the U.S. from international locations with a delivery commitment of February 7, 2020.