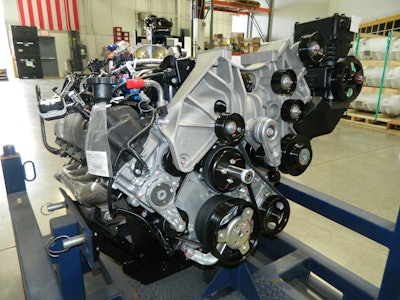 Roush CleanTech announced its 2018 California Roadshow to demonstrate its near-zero emissions propane vehicles which are available to California fleets.
Attendees will learn about:
Renewable propane, a non-fossil fuel that is produced from 100-percent renewable raw materials, such as waste, residue and sustainably produced vegetable oils.
Roush CleanTech's 02g ultra-low NOx propane autogas engine.
Available funding opportunities in California to purchase near-zero emissions vehicles.
The three events will include informational sessions about the state of the propane autogas industry and availability of near-zero emissions propane vehicles. A Ride & Drive will conclude each event. Onsite propane autogas vehicles will include a rollback wrecker truck, stake bed truck, van body truck, dump truck and Blue Bird Vision Propane school bus.
Representatives from Roush CleanTech and Western Propane Gas Association will be available.
WHEN
Tuesday, November 6, 10:00 a.m. – 12:00 p.m., The Citizen Hotel, Metropolitan Terrace, 7th floor, 926 J Street, Sacramento, California.
Wednesday, November 7, 10:00 a.m. – 12:00 p.m., Radisson Hotel Fresno Conference Center, Sierra Grand Ballroom, Second Floor, 1055 Van Ness Avenue, Fresno, California.
Thursday, November 8, 10:00 a.m. – 12:00 p.m., Beverly Hills Marriott, Del Rey Ballroom, Second Floor, Los Angeles, California.