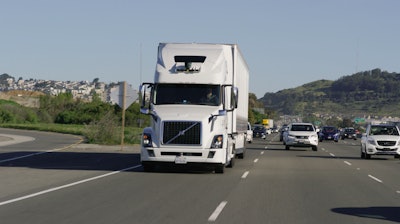 Uber is scrapping its autonomous truck program in favor of further developing its self-driving car technology instead.
The news, first revealed today by Tech Crunch, comes about four months after an Uber autonomous car struck and killed a pedestrian crossing a street in Tempe, Ariz.
The death of 49-year-old Elaine Herzberg led Arizona Governor Doug Ducey to halt Uber's AV testing program in the state. Besides cars, Uber had also been testing its self-driving semi in Arizona.
"We recently took the important step of returning to public roads in Pittsburgh," Eric Meyhofer, head of Uber Advanced Technologies Group, told USA TODAY. "As we look to continue that momentum, we believe having our entire team's energy and expertise focused on this effort is the best path forward."