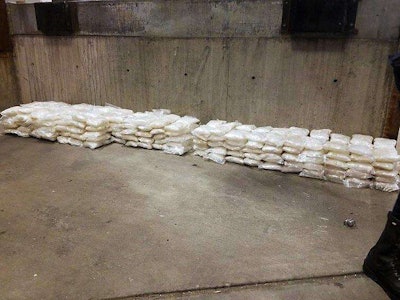 A 33-year-old Mexican truck driver was arrested Wednesday in Arizona for attempting to smuggle 270 pounds of methamphetamine into the U.S.
U.S. Customs and Border Protection Officers at Arizona's Port of Nogales report that after a tractor-trailer carrying a load of mangoes was referred for a second inspection a drug dog alerted to meth inside the truck.
Agents said they found 250 packages of meth worth $809,000. The drugs and rig were seized and the man, whose identity was not released, was arrested and turned over to the U.S. Immigration and Customs Enforcement's Homeland Security Investigations.