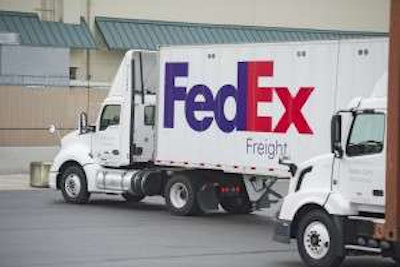 While the recently passed Tax Cuts and Jobs Act has attracted supporters and detractors alike, FedEx has made it clear that it is on the side of Congress and President Trump for passing tax reform legislation which it believes will pave the way for more jobs and a greater economy.
"We applaud Congress for passage of the Tax Cuts and Jobs Act and thank the President for signing this legislation, which will modernize the U.S. tax code and increase America's competitiveness," FedEx reported in a statement released a few days before Christmas. "FedEx has long supported tax reform efforts which offer pro-growth, pro-business solutions that will power the economy, increase business investment and expand job opportunities."
FedEx has been vocal before about President Trump's policy choices. In January, FedEx CEO Fred Smith asked that Trump reconsider his decision to back out of a major trade deal with Asian allies, according to Reuters.
A FedEx executive recently won over Trump. In October, the president announced that he had nominated Scott Mugno, FedEx vice president of safety, sustainability and vehicle maintenance, to lead OSHA.