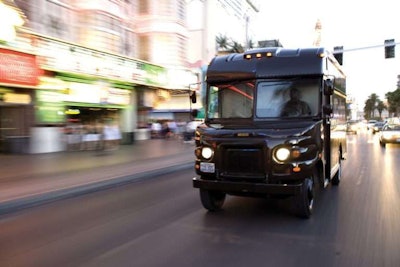 Hundreds of new iPhone X devices were stolen today from a UPS truck as it sat at loading dock at a mall in San Francisco.
The shipment of phones had been intended for delivery to an Apple store at the Stonestown Galleria.
Police are looking for three suspects who were seen exiting a white Dodge van wearing hooded sweatshirts around the time of the 11 a.m. heist, according to KPIX.
At least 300 phones valued at $1,000 each were taken. Police suspect that the thieves had tracked the shipment.
The iPhone X will go on sale tomorrow.