GPS vehicle tracking services provider Track Your Truck has been integrated with the latest Google Maps software. The new functionality offers more accurate arrival estimates, the company says.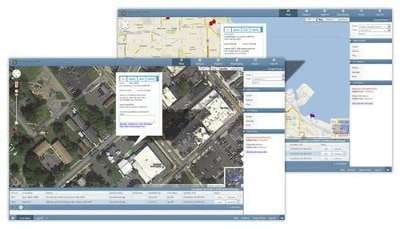 "Bottom line, the routing and directions feature makes fleet tracking easier, more accurate and more convenient," said Robert Hall, President of Track Your Truck. "Now, rather than just learning the direct mileage between two points, you have a way to view traffic conditions, speed and route variations, too. What's more, you can route multiple destinations, and you can easily share directions with members of your team and customers."
The new routing and directions shows fleet managers the closest available vehicles to a specific destination and provides a more accurate ETA based on speed and traffic conditions. It also provides optimal directions to the designated location for any vehicle, along with the ability to route to multiple destinations. Finally, the new feature allows managers to send directions by text or email to drivers, with a simple click of a button.
"Routing and directions is done through Google directions and traffic, so you know this information is pretty accurate." Hall says. "Gaining accurate information, along with being able to easily share that information with drivers, makes fleets more efficient, which translates to both the bottom line and better customer service."