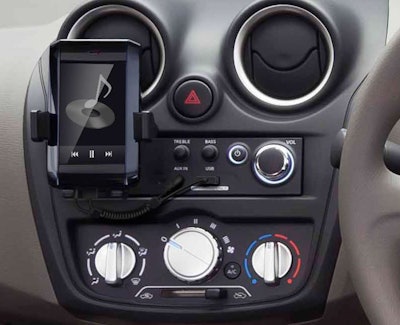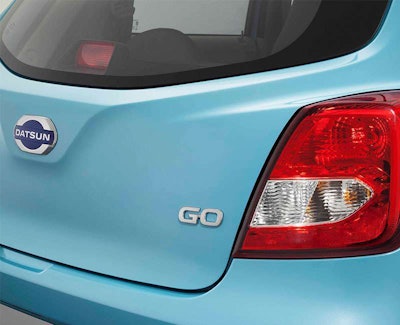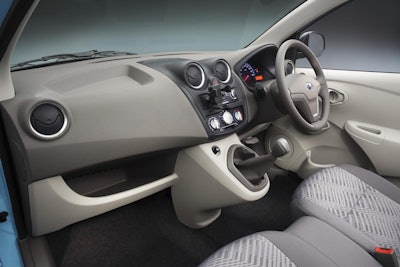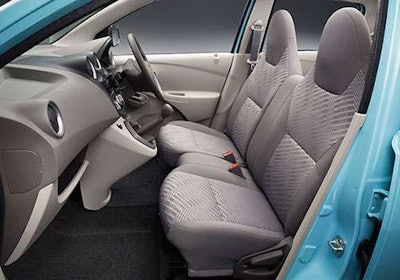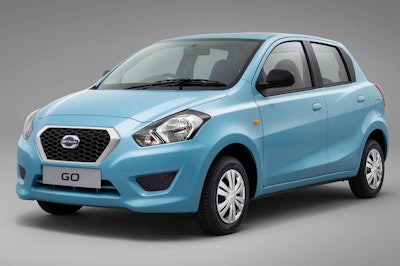 Tomorrow, March 19, the first Datsun cars sold in this millennium will be delivered to customers in India, fulfilling a promise Nissan made two years ago to bring back Japan's equivalent of Ford's Model T.
The Datsun brand made car ownership mainstream in Japan and numerous other countries in the 50s, 60s and beyond.
Nissan phased out the Datsun name in 1986, but brings it back this year as a low-cost vehicle option in India and other emerging counties. Customers will be taking to the roads in their new Datsun GO exactly one hundred years from the launch of the first ever DAT car, in Japan.
Over the ensuing 100 years, Datsun went on to sell more than 20 million vehicles in 190 countries.
The Datsun GO will be offered through a network of more than 120 Datsun dealer outlets across the India, and new Datsun models will be introduced in Indonesia, Russia and South Africa later this year.
The Datsun GO is powered by a three cylinder 1.2-liter engine, which puts out just fewer than 70 horsepower. Models don't come with a radio, but include a Mobile Docking Station for your iPod or MP3 player. It doesn't come with cup holders, either. No anti-lock brakes. No airbags.
The car was designed to be cheap, so anything that isn't essential to cranking and moving the vehicle was left off.
Honestly, it's not an awful looking car, and with a sticker price around $10,000 (US) it will probably get a little traction in emerging markets. It also has an attractive estimated MPG rating near 60.
There are currently no plans to bring the car stateside, and considering the safety upgrades and other creature comforts it would need to crack the North American market, we'll likely never see one. However, it's good to see Datsun back in the marketplace, even if we'll never actually see it.
Datsun will also unveil a car specifically designed for Russian customers April 4. An artist rendering of that concept shows a more traditional 4-door sedan styling, but what the actual production car may look like is anyone's guess.
Could this new initiative be the rebirth of the Datsun global brand? Probably not. It looks like a more return to roots; providing cheap cars for markets where safety standards aren't so heavily regulated.
But, you can never tell. Datsun's 720 pickup was a fairly popular vehicle in the U.S. in the 1980s and was manufactured in Smyrna, Tennessee for three years.
Is it too early to float rumors of a return of the 240Z? I think we could all get pretty excited about that.