There's not much cool about a van.
On the commercial side, it's a workhorse. In the private sector, it's a tool to haul kids and groceries.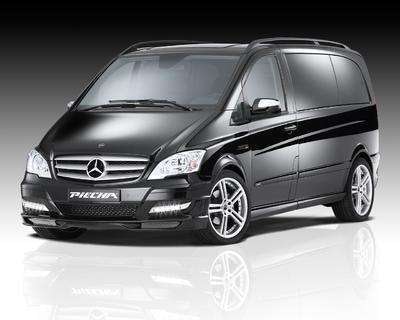 Soccer moms aside, there's not much sexy about a rolling box.
But it doesn't have to be that way. A body kit changes the character from a van to eye-catcher.
Released Monday, JMS has a new kit for the Mercedes Viano/Vito that consist of a one-piece front apron with air intakes and running daylights for original bumper. On the rear, there's a a duplex exhaust system for the sport sound. On the side, there's a left and right a pair of side skirts for different wheelbases. There's also a roof spoiler if your wife (or you) decides to put the pedal to the mat en route to softball practice, or you want to look especially sporty on your delivery route.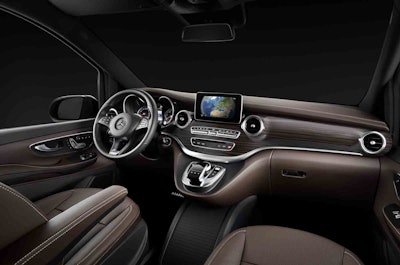 Our sister site, CCJ, is in the process of judging "Flashy Fleet" submissions where entrants showcasing how a little bit of flash in a work truck can make you stand out on the marketplace. Chrome wheels and a body kit may not be as important as a ladder rack, but it can become an integral part of an effective marketing plan.
Speaking of flashy, Mercedes also has a new forthcoming entrant into the van segment that could revitalize a segment that could use a little energy.
In the Mercedes van food chain, the V-Class would fall right behind the Sprinter.
Last month, Mercedes released interior snapshots of a new van, which is set to take the place of several existing models, and rumors are swirling that the V-Class will make its U.S. debut soon.
A luxury version (similar to the snappy black van pictured above) would target customers who might be in the market for a grocery-getter like the Town & Country or Sienna.
A basic model – fairly similar to base model Vito – would rival the Nissan NV200 and Ford Transit in the commercial segment.
So, what do you think?
Can anything other than Stacy's mom make a panel van cool?