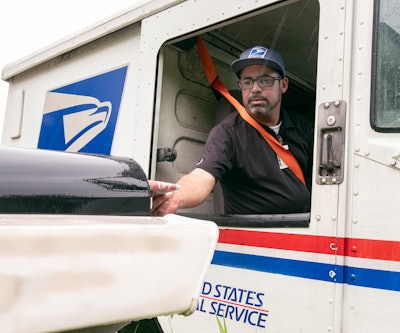 USPS
The U.S. Postal service temporarily suspended mail deliveries to a Southern California neighborhood following repeated assaults on its carriers.
Three separate attacks on three USPS carriers in the past few months in Santa Monica led to what the post office calls "an unusual, but necessary step" regarding its decision to stop deliveries along the 1300 block of 14th Street.
USPS did not respond to questions regarding possible injuries to carriers. Deliveries stopped late last week and resumed today. During the suspension mail could be picked up at a local post office.
U.S. Postal Inspectors, which have arrest powers, have been investigating the incidents alongside the Santa Monica Police Department which blamed a labor shortage for hindering efforts to step up patrols.
"The reality is that vacancy levels in the police department are at historic levels," SMPD and the City of Santa Monica wrote in an open letter addressing safety concerns in the coastal city. "This is frustrating for members of our police department that are working hard, day in and day out to keep the community safe and respond to calls for service."
USPS cannot comment further on the incidents while they remain under investigation.
"Conditions on the route will be reviewed continuously to ensure the safety of our employees," said USPS spokesperson Natashi Garvins. "Our continuous, reliable service is a hallmark of USPS and we appreciate the understanding and support we've received from the Santa Monica community while we navigate this issue."
UPS has not experienced assaults in that neighborhood.
"We're really saddened to see that this has been happening to USPS mail carriers," a UPS spokesperson said. "Our drivers are aware but haven't reported any incidents."
Learn more about the challenges postal carriers and police in Santa Monica have been up against in the video below.