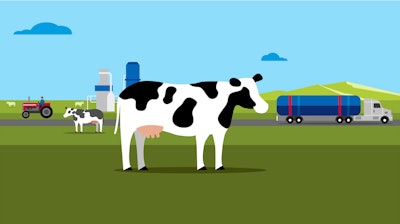 Chevron
The Coalition for Renewable Natural Gas (RNG Coalition) announced this week that there are now 300 RNG production facilities in North America, a 900% jump from 2011.
The Coalition credits the growth to the RNG industry's commitment to addressing climate change and fostering energy security.
"The monumental increase in RNG facilities developed over the last decade-plus is reason to celebrate; unequivocally, RNG facilities are an imperative to mitigating methane and carbon in our advancement toward a more sustainable society and circular economy," RNG Coalition Founder and CEO Johannes Escudero said. "We are proud of this achievement, but it is merely the foundation that RNG Coalition member organizations will continue to build on to harness the full power of RNG in pursuit of a cleaner planet."
RNG is a sustainable, clean fuel derived from organic waste found at landfills, wastewater treatment plants, dairy farms and other waste streams. RNG facilities capture and refine biogenic methane emissions produced by this waste, turning it into a fuel which can be substituted for fossil-fuel based compressed natural gas.
The EPA reports that methane has a global warming potential at least 28 times greater than carbon dioxide and that RNG projects can significantly reduce methane emissions.
Investment in RNG expansion continues with the RNG Coalition reporting that 178 more RNG facilities are currently under construction across the U.S. and Canada, with another 303 facilities in planning stages.
"Even with this great milestone reached, it is critical that policymakers continue to create conditions that allow RNG to compete as a flexible decarbonization tool," RNG Coalition Founder and CFO David Cox said. "The enormous environmental, economic and energy benefits of RNG cannot be underestimated as we work to limit and leverage methane emissions from society's inevitable waste streams."
Long term, the RNG Coalition plans to continue leading with its SMART initiative to capture and control methane from more than 43,000 organic waste sites across North America by 2050, achieving meaningful benchmarks by 2025, 2030 and 2040.