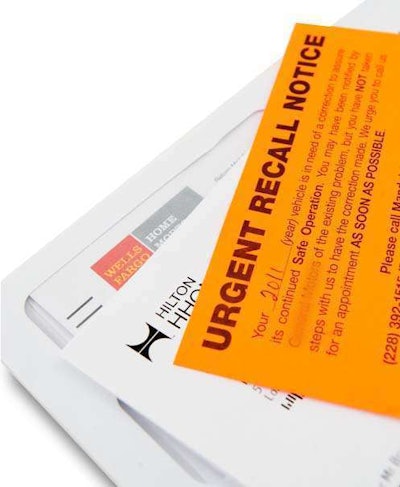 Toyota Motor North America has joined the National Safety Council's Check To Protect campaign, which seeks to reduce the number of vehicles with open recalls.
Toyota says it will work with the Council to spread the word to vehicle owners about the importance of checking for open recalls and, if necessary, getting them repaired for free at a dealership. Owners can learn their vehicle's recall status quickly by visiting CheckToProtect.org.
"We call this campaign Check To Protect for one reason: We want owners to check their vehicles in order to protect the loved ones who ride with them," says Deborah A.P. Hersman, president and CEO of the National Safety Council. "It only takes a minute to learn your recall status at CheckToProtect.org."
The agency says more than 760,000 users visited CheckToProtect.org in year one.
Toyota joins founding partner Fiat Chrysler Automobiles in supporting the campaign. Other organizations such as the Governors Highway Safety Association, National Automobile Dealers Association, National Independent Automobile Dealers Association, National Auto Auction Association and more than a dozen states also are working with the Council to reduce the number of open recalls.
The Council and Toyota will increase awareness through community outreach events, social media efforts, dealership participation and more.
Nearly one-in-four vehicles on the road today has an open unrepaired recall, according to the Council. While some owners are not aware of their recall status, others know they have a recall but do not perceive the issue to be important. Many of these recalls involve Takata airbags that have the potential to spray sharp metal fragments into the vehicle, causing injuries or even death to drivers or passengers if these defective airbags deploy.
"The safety of our customers is a top priority, that's why we continue to reach out to involved owners to make sure they are aware of all safety recalls, including the Takata recall," says Tom Trisdale, Toyota's vice president of product quality and service support. "Check To Protect provides us with valuable partnerships to improve awareness, understanding and promote action."