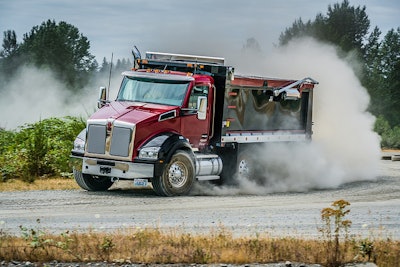 Kenworth has launched its Body Builder Academy Training video series for its T880.
The six instructional Body Builder Academy videos focus on connectivity with Kenworth chassis systems, PTO functions, integration of electronics between body and truck, and optimization of the driver interface for body functions through switches and dash messaging.
Kenworth Marketing Director Kurt Swihart says the videos are designed to help body builders integrate their equipment with Kenworth's electronic and chassis systems, as well as PTO functions.
The Body Builder Academy offers an introduction video, then focuses on specific topics such as the basic switch configuration, switch learn process, PTO mode and interlock functions, and programming in Paccar Vehicle Pro. The video also will assist body builders in the ins-and-outs of Kenworth's new advanced electronic system architecture.