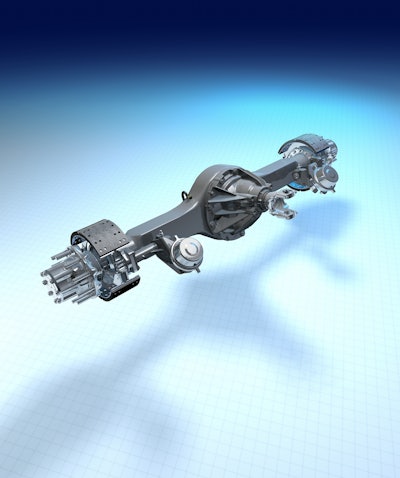 Kenworth T270 and T370 medium duty trucks are now standard with Dana Spicer S140 single-reduction, single-drive axle.
The Kenworth T270 features the Dana Spicer S17-140 rated at 16,000 pounds, while the Kenworth T370 is standard with the Dana Spicer S21-140 rated at 21,000 pounds.
Dana Spicer S140 axles are designed to serve a wide range of applications and feature a broad ratio coverage, allowing maximum performance across a variety of vocations. The axles provide excellent reliability and durability with higher horsepower and torque engines due to high-capacity gearing. Standard "R" series spindles are used for ease of fit and commonality.
The S140 axle design features GenTech extra-quiet gearing to reduce noise levels by up to 12dB versus standard gear designs and provide a smoother vehicle ride. The Dana Spicer S140 axles also offer a weight savings of up to 85 lbs. compared to the Dana P20060S axle.