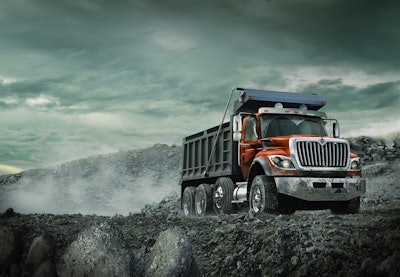 International's WorkStar 7400 and 7500 models will feature a Fabco FSD-20K right-hand offset axle as a new option.
The addition of the Fabco axle, Mark Stasell, vice president of International Trucks' vocational truck business says, is part of the company's plans to continue investment into International's vocational truck line this year.
"Listening to [customers] and providing the specific features they need for their applications is a key part of our strategy to be the 'chassis of choice' in this market," he says.
The new offset bowl axle offering gives operators the flexibility to increase load capacity to 20,000 pounds without sacrificing ground clearance or cab height. The Fabco front driving axle reduces ride height compared to center bowl drive axles by greater than four inches.