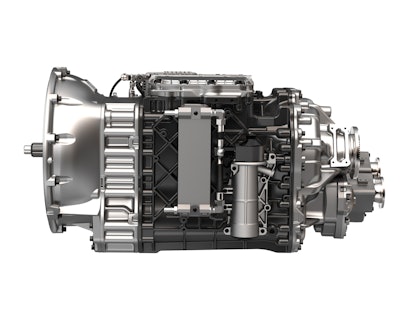 Mack Trucks is offering a virtual reality test drive of its trucks in an effort to better demonstrate features and benefits of the Mack Pinnacle, Granite and Titan models equipped with the Mack mDRIVE HD 13-speed automated manual transmission.
Using virtual reality headgear, Google Cardboard or a smartphone, viewers can take a 360-degree look of the cab interior, as well as see what it feels like to be in the cab of a Mack model while it's operating in quarries and on the highway.
"Through virtual reality, customers and the general public now have the opportunity to truly understand what it's like to be in the cab of a Mack truck as it gets the job done," says John Walsh, Mack vice president of global brand and marketing.
Mack says its virtual reality experience showcases the power of the mDRIVE HD 13-speed as it frees the Mack Granite model from mud on a job site, drives up and down a steep grade without having to continuously apply brakes, reducing brake wear-and-tear, and also manages a fully loaded Mack Pinnacle model up and down a 15 percent and a 20 percent grade.