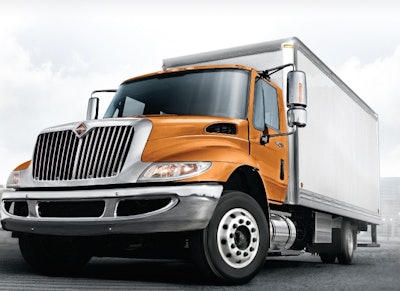 Navistar says it will add Eaton's Procision line of dual-clutch transmissions to International DuraStar, becoming the first OEM to bring it to market.
Based on Eaton's testing, the new 7-speed transmissions deliver a fuel economy advantage compared to a similarly equipped vehicle with a torque converter automatic transmission. The Eaton Procision transmission features a dual-clutch design and electronic shifting that uses grade, vehicle weight and throttle input to provide optimal fuel efficiency and smooth, continuous delivery of torque.
Procision will be available for order on DuraStar later this year.
"Customers told us that they wanted features that made their trucks easier to drive," says Jeff Carpenter, Eaton Medium-Duty Procision engineering manager. "So, we engineered a host of features that instill confidence and maximize efficiency for operators with routes on hilly, difficult terrain, or those who navigate tight turns and traffic as part of an urban route."
Eaton says Procision dual-clutch technology allows for more efficient acceleration from a stopped position and optimizes shift points that will efficiently get to the highest gear. Gear changes are made by swapping the engine torque between clutches with the next gear preselected. The dual-clutch module is fully contained within the transmission, hydraulically controlled and oil cooled for extended life.
The Eaton Procision includes features such as Eaton Dynamic Shifting, which allows the transmission to automatically switch between economy and performance shift schedules based on mass, grade and driver demand. Available torque, engine acceleration and grade drive dynamically modified base shift results. Economy and performance shift tables can be adjusted to tune an overall calibration to meet any customer's specific needs.