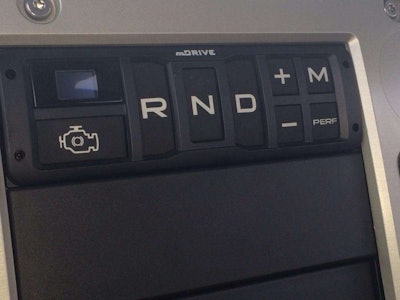 By Jack Roberts
Mack announced at the Mid America Truck Show in March that it was launching a new, "ruggedized" version of its mDrive automated manual transmission (AMT).
Thursday, at the company's ancestral home in Allentown, Pa., journalists were given the opportunity to drive the new mDrive HD on various durability courses at the Mack Customer Center – a combined museum and marketing facility outside Allentown.
Mack marketing Vice President John Walsh said that as the mDrive and other AMTs have gained ground in on-highway applications, demand from customers to spec mDrives for Mack's Granite and Titan models grew.
"But we always resisted those requests because we wanted to be certain that we had a transmission in place that could handle this tough applications," he notes. "And that's where we are today."
Curtis Dorwart, Mack's vocational marketing manager, said that Mack engineers recognized that simply beefing up existing mDrive components would not insure durability in tough vocational applications. That said, the mDrive HD does feature more robust gears made from specially hardened steel. But engineers made other changes as well, including repositioning the oil cooler to be more efficient while reducing the change of impact damage.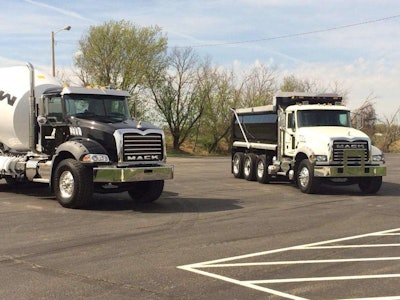 Serious computing upgrades were also made as well, resulting in four specialized operating modes for the mDrive HD, including Grade Grabber, Power Launch and Rock Free.
Grade Gabber allows the driver to hold the truck for 3 seconds on a steep grade without rolling back before accelerating smoothly. Power launch holds the truck still before transferring a concentrated burst of torque to the drive wheels to power out of sand or loose gravel. The Rock Free mode allows the driver to effectively rock the truck back and forth to escape deep ruts or mud holes.
During a test drive through the Lehigh Valley area after the Customer Center demos, I found that on the highway, the mDrive HD performs exactly as the on-highway version does, offering smooth, precise shifts and complete hands-free control of the vehicle at all times.
The mDrive HD, as noted, is packed with special, vocationally-oriented features and they are not always intuitive for drivers to operate. Walsh noted that Mack is aware that good driver education is critical to get all the benefits the AMT offers a vocational fleet and said the Mack – as well as its dealer network – would soon be offering a wide array of educational programs to insure customers were getting the most from the transmission at all times and in all circumstances.