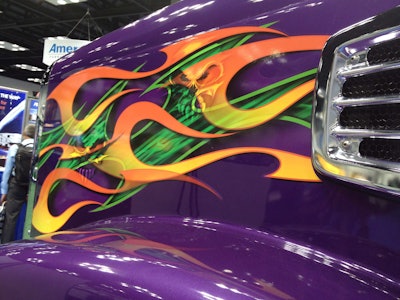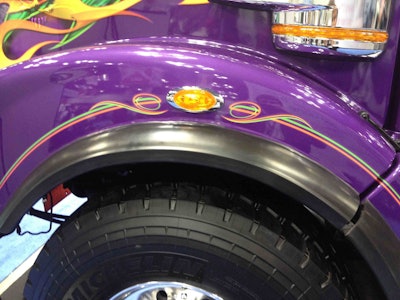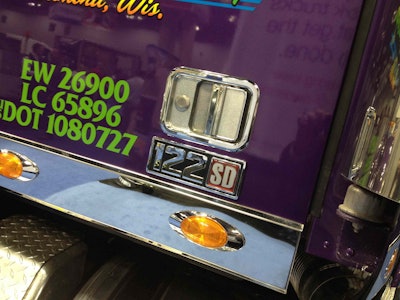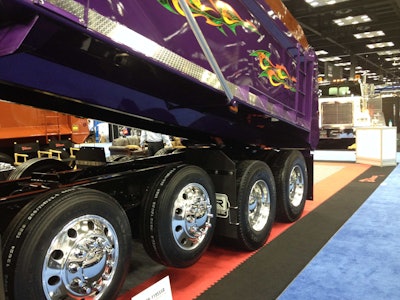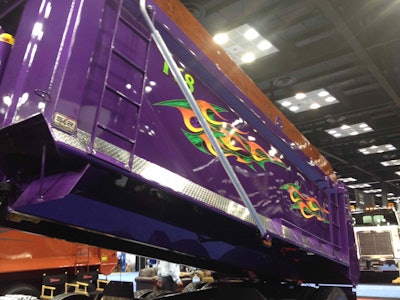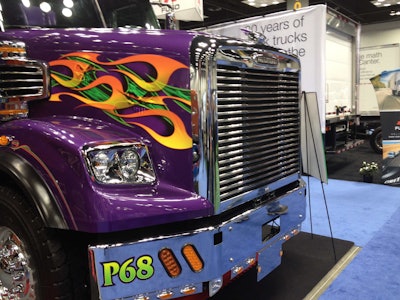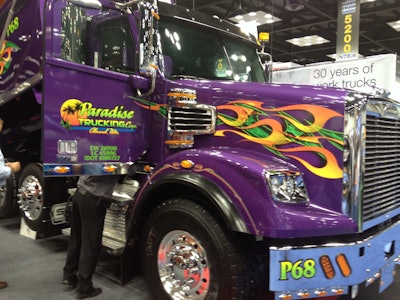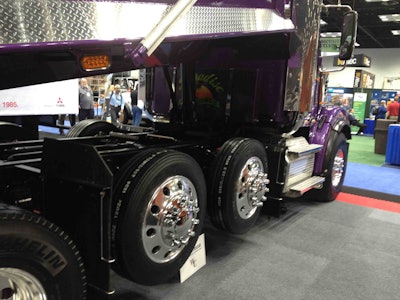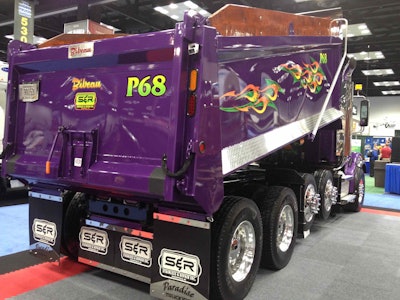 Dump trucks aren't generally known for their customization, but that didn't stop Almond, Wisc.-based Paradise Trucking Corp. from giving it a shot.
The company's P68 Freightliner dumper is tricked out in a deep and rich purple with flame and slash graphics, and the cab also features a subtle skull ghosted in.
Even the wood rails got a nice glossy stain treatment, which just shows how much attention to detail went into this project.