A couple of the biggest commercial landscapers just got bigger.
The Brickman Group Ltd. LLC and ValleyCrest Companies LLC have entered into a definitive merger agreement, designed to create "a world-class landscape and snow services company" serving commercial clients throughout the U.S., the two announced Wednesday.
Brickman and ValleyCrest are both leaders in landscape and snow services "with highly complementary capabilities and geographic footprints," the news release notes.
"We are excited to bring together two family-founded industry pioneers to continue shaping the industry while caring for client relationships that have been built over decades," says Andrew Kerin, CEO of Brickman. "We share common values and have each achieved local, regional and nationwide success by putting our people and clients at the center of all that we do. Together we will be able to offer clients even more innovative and customized solutions while also providing our extremely talented teams greater opportunities for professional growth and development."
Combined, Brickman and ValleyCrest will have more than 20,000 team members. Combined annual revenues are approximately $2 billion.
What does the merger mean for landscapers? Our sister publication Total Landscape Care has some thoughts.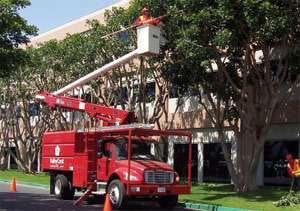 "We have known and respected one another for many years, and have always shared a commitment to superior customer service, a relentless focus on employee safety and support of the environment and communities in which we live and work," says Roger Zino, CEO of ValleyCrest. "This is an ideal match that will advance the landscape profession by bringing together a passionate community of the best trained and knowledgeable landscape professionals in the country."
Following the transaction close, Kerin will be the CEO of the new company and Zino will become vice chairman.
The company will continue to maintain its primary locations in Rockville, Md., and Calabasas, Calif.
The merger is expected to close by mid-2014.