2014 Ram 1500 Diesel Sales Skyrocket
In less than three days Ram dealers across the country placed orders for more than 8,000 Ram 1500 EcoDiesel pickups as sales for Ram Truck's new offering officially opened on Monday, February 7th.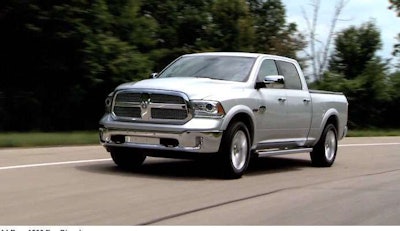 Even more surprising is the amount of orders already paid for by customers—twice the corporate average of sold customer orders on a truck that customers have yet to test drive.
"The Ram 1500 is the only half-ton truck available with a diesel, so we see this as incremental business by having the only truck that can offer best-in-class fuel economy of 28 MPG combined with 9,200 lbs. of towing capacity," said Reid Bigland, President and CEO — Ram Truck Brand, Chrysler Group LLC.
"It's every truck manufacturer's dream to have this kind of initial order demand for a product. Fuel economy is the No. 1 request of half-ton buyers and the Ram 1500 EcoDiesel delivers without compromising capability."
RELATED: Ram 1500 EcoDiesel Test Drive
The EcoDiesel-powered 2014 Ram 1500 has earned a 28-mpg rating from the U.S. Environmental Protection Agency (EPA), the best highway-cycle test result ever achieved by a full-size, half-ton pickup.
It also exceeds the EPA highway rating for the top-ranked small pickup.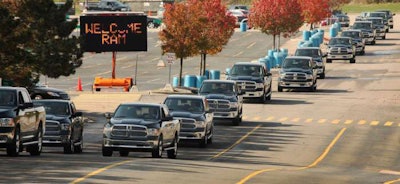 The breakthrough results mean Ram keeps the half-ton fuel-economy record set last year by the 2013 Ram 1500.
Equipped with a 3.6-liter Pentastar V-6 gasoline engine, the truck earned 25 mpg highway, a rating that stands for model-year 2014.
The Ram 1500 now owns the half-ton pickup segment's top two spots in the EPA's 2014 highway fuel-economy rankings.
Production of the 2014 Ram 1500 EcoDiesel began in February with a group of specialized trucks in popular configurations. Customers who special order the new truck will have priority in the build.
Shipping is expected in March, keeping the planned delivery within the first quarter of 2014.