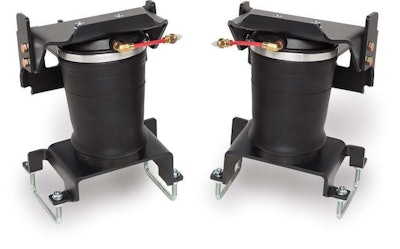 Firestone Ride-Rite Ford F-150 Raptor Kit
Firestone Industrial Product's new Ride-Rite™ Ford F-150 Raptor air helper spring kits fit 2009 – 2014 models to help improve ride and handling when hauling heavier loads or towing trailers.
This no-drill kit uses existing holes in the frame for easy installation including an innovative tapered sleeve air spring for maximum travel while maintaining a smoother ride.
The kit is the newest product in Firestone's Sport-Rite™ line. Sport-Rite air springs improve your vehicle's handling and supports up to 3,000 lbs.
CONTACT: Ride-Rite.com; (800) 247-4337