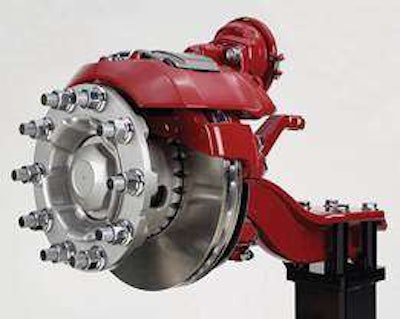 Mack announced Tuesday that Meritor EX+ Air Disc Brakes will be available on Mack Granite, TerraPro and Titan models.
Mack introduced the air disc brakes offering across its vocational lineup today at the 2014 World of Concrete exhibition.
"Mack's air disc brakes are built to our standards and tuned specifically for the needs of vocational customers to help boost uptime and lower overall lifecycle costs," says Stu Russoli, Mack vocational marketing product manager. "Vehicle operators and workers on the job site can also enjoy the added safety benefits of the air disc brakes' exceptional stopping performance."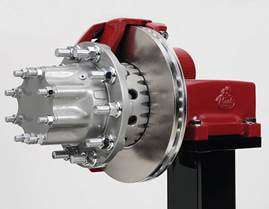 Mack says more than 2.2 million miles of real-world service in North America has shown that the air disc brakes deliver better stopping performance and require less maintenance than conventional S-cam designs. Mack's air disc brakes utilize a flat rotor concept to prevent heat distortion in heavy-duty service, rather than "hat-shaped" rotors, which are prone to distortion and shorter life. The brake pads are engineered by Mack to deliver top performance in all situations and minimize brake fade during extreme braking cycles and frequent use.
Mack began offering air disc brakes in 2008 on its Mack Pinnacle Axle Forward and Axle Back models.