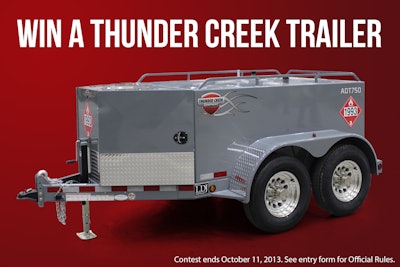 Thunder Creek Equipment is giving away one of their 750 gallon standard fuel trailer (model #ADT750).
The company says it will equip the unit with their most popular options, including a 40 GPM gas powered pump and aluminum wheels. The winner will also be able to choose from one of seven custom paint colors.
To enter the giveaway, visit ThunderCreekEquipment.com or call 866-535-7667.