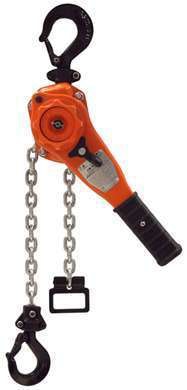 Columbus McKinnon Corporation introduced Tuesday the CM Bandit ratchet lever hoist – the company's lightest and most compact 3/4 and 1-1/2 ton ratchet lever hoist ever.
The CM Bandit launched this week to the Canadian market, with the U.S. launch to follow this October.
The compact CM Bandit is the first HMI-Certified ratchet lever hoist and features a 360 degree rotating handle with upper and lower hook swivels and are bolted-on for easy inspection and removal.
Corrosion resistant parts and zinc- plated load chain also give the product long life in almost any environment.