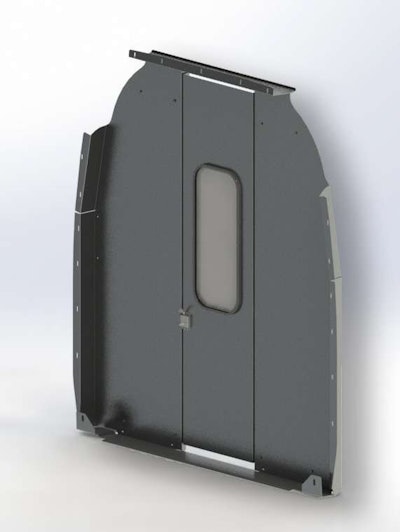 Ranger Design Inc's new line-up of steel safety partitions for the Mercedes Sprinter Vans have been designed to provide a solid, secure barrier between the occupants of the van and the cargo.
Built from heavy gauge steel and aluminum, and available in a several models, the Sprinter partitions are engineered to resist maximum impact and ensure occupant safety.
These rattle free partitions can increase cabin comfort by improving climate control, reducing noise and allowing maximum seat travel.
New Swing Door Van Partition Features:
Full seat travel
19″ door opening
Easy installation thanks to new installation brackets
Excellent visibility due to perforated window in door center panel
Ready to ship from our factory in 5 business days
Ranger Design products are backed by an industry leading warranty and an outstanding customer service department.