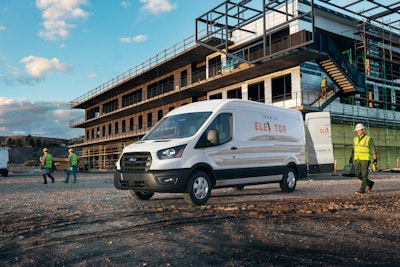 Ford
Ford reported strong sales numbers in the U.S. for June including a huge uptick in Transit sales.
Ford released its latest sales report Tuesday which shows a 73.6 percent year-over-year surge in Transit sales, the nation's best-selling commercial van. All-electric E-Transit sales totaled 3,008 through June.
"This is more than 16 times the combined sales of all U.S. electric commercial vans," Ford states in its two-page report.
Sales for the Ford F-150 Lightning are continuing to grow with 1,837 of the electric pickups being delivered in June.
Overall, Ford pickups enjoyed increased popularity last month with a 26.3 increase in sales over last year. Combined sales for F-Series, Ranger and Maverick sales reached 66,663 trucks.
Ford's overall share of the pickup market reached 29% in June, a 7% increase over the year prior.