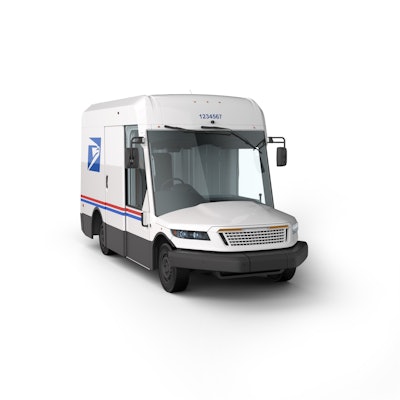 When it hits the road in two years, the United States Postal Service's new delivery vehicle may well become the strangest looking thing on the road, but it'll be air conditioned, offer new safety features and be available in fuel-saving internal combustion and all-electric models.
But did I mention how strange it looks? Like a baseball helmet on wheels. And it might just have the world's largest windshield on a delivery van capable of splattering more bugs than all the fly swatters in the country.
The six-year search for USPS' next long-life vehicle (LLV) ended with Oshkosh Defense (Ah-ha! Maybe bug killing was on their checklist all along.)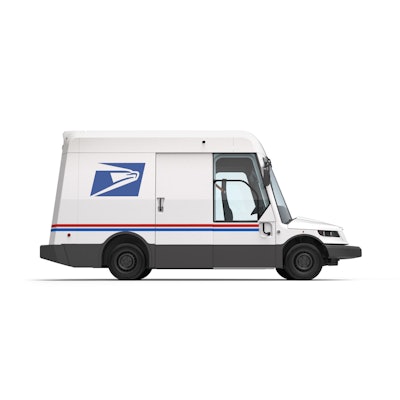 "Under the contract's initial $482 million investment, Oshkosh Defense will finalize the production design of the Next Generation Delivery Vehicle (NGDV) — a purpose-built, right-hand-drive vehicle for mail and package delivery — and will assemble 50,000 to 165,000 of them over 10 years," USPS states in its press release.
The contract is the first part of a multi-billion-dollar 10-year effort to replace the Postal Service's delivery vehicle fleet, one of the world's largest. The Postal Service fleet has more than 230,000 vehicles in every class, including both purpose-built and commercial off-the-shelf vehicles.
The vehicles, which are expected to first roll out in 2023, will be spec'd with either fuel-efficient combustion engines or all-electric powertrains which is sort of a big deal since U.S. President Joe Biden recently announced that the federal fleet will be going electric. Huh…guess that means there's some wiggle room left for internal combustion for a while to come. Current LLVs have been on the road for 30-plus years and get a gas guzzling 10mpg.
Neither Oshkosh or USPS made mention of engine or electric powertrain suppliers.
Besides having air conditioning for the first time, postal delivery drivers will get 360-degree cameras, advanced braking and traction control, air bags and a front- and rear-collision avoidance system that includes visual, audio warning, and automatic braking (see photo below). The vehicles will also have more cargo capacity to take on additional packages brought on by the big uptick in online shopping.
The Postal Service makes up the largest part of the federal fleet with more than 230,000 vehicles in every class, including both purpose-built and commercial-off-the-shelf vehicles. Approximately 190,000 deliver mail six, and often seven, days a week in every U.S. community.