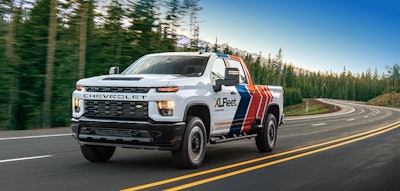 As the march continues for fleet electrification, plenty of questions arise regarding the adoption of these green workhorses that cut emissions while lowering fuel costs.
Fleet owners and managers can turn to the XL Fleet Webinar Series for answers.
Each webinar features experts from throughout the fleet industry focusing on the trends, challenges and opportunities taking place in fleet electrification across three vehicle types: electrified pickups, sustainable shuttles and last mile delivery fleets.
Three webinar recordings are now available on XL's website: Simple Path to Electrifying your Fleet; Electric Work Trucks: Driving the Industry; and Greening the Transit Sector.
XL will be continuing to offer expert-led webinars throughout the rest of the year. Visit https://xlfleet.com/news-and-events/ for a list of upcoming and recorded webinars.