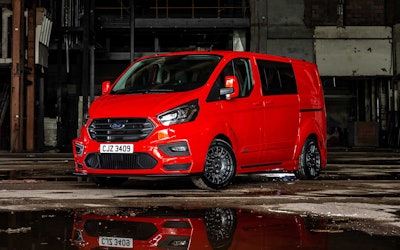 I vividly remember Ford Econoline vans from years ago. Our family had one and it looked nothing like the Ford Transit van of today, especially one customized by MS-RT in the United Kingdom.
With one foot in rally racing and the other in vehicle modifications, MS-RT is transforming these ordinary workhorses into head-turning rides.
And what's this about a six-speed manual?! Yes, in the U.K. it's available with the Ford 2.0-liter EcoBlue diesel engine. Or you can opt for a six-speed automatic instead.
MS-RT is a British collaboration between vehicle specialists Van-Sport and motorsport legend Malcolm Wilson who's led the Ford World Rally Team since 1996.