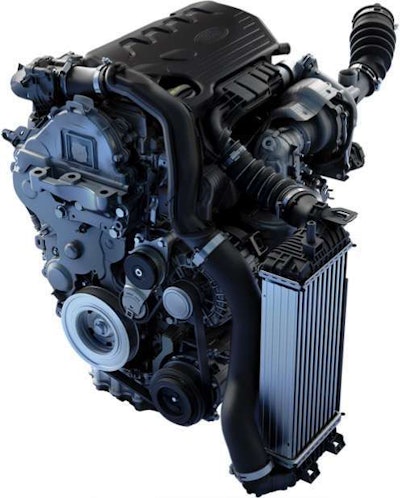 For the 2019 model year, Ford is taking one of its diesel engines into unchartered waters: the small van segment.
The Detroit automaker will add a 1.5-liter EcoBlue diesel engine as an option to its Transit Connect lineup with a targeted EPA-estimated fuel economy rating of at least 30 mpg highway. Ford didn't release any performance numbers for the Transit Connect-bound engine.
Ford first debuted the small diesel in last year in its European EcoSport SUV.
The engine features low-pressure exhaust gas recirculation combined with water-air charge cooling for more efficient combustion and reduced emissions, and an integrated intake manifold for optimized engine breathing. A low-inertia turbocharger promotes faster, more controllable turbo response while a high-pressure fuel injection system is more responsive, quieter and offers more precise fuel delivery.
Tim Stoehr, general fleet marketing manager for Ford Commercial Trucks, says the new diesel option will be paired with an all-new 8-speed automatic transmission, which was designed in conjunction with General Motors.
The standard engine for Transit Connect will be a new 2-liter four-cylinder gasoline engine with direct injection, which will feature Auto Start-Stop as standard equipment. It, too, comes matched to the 8-speed automatic.
An optional 2.5-liter gas engine can be prepped for natural gas.