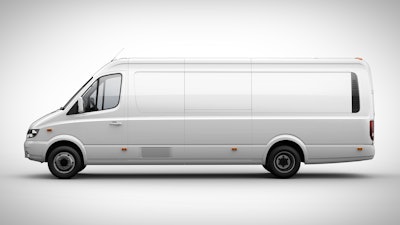 California-based commercial electric vehicle and energy solutions company Chanje is leaning on the experience of a newly assembled executive team in the race to be the first manufacturer to debut an all-electric commercial truck.
Among the team of five appointments made Wednesday are former Tesla Vice President James Chen and Jeff Robinson, who served as a senior manager for Tesla's product excellence operations for nearly three years. Tesla currently appears to be the betting favorite to roll out the first all-electric long haul tractor in the U.S., which is expected to be unveiled next month.
Chen and Robinson join former Volkswagen, Daimler and Renault Senior Vice President Joerg Sommer; Ian Gardner, previously of The Boston Consulting Group, Duke Energy and Los Angeles Clean Tech Incubator and Suresh Jayanthi, previously of Schneider Electric on Chanje's administrative team.
Chanje CEO Bryan Hansel says the company's medium-duty vehicle already has orders booked and will be delivered next month.
"The future of transportation is zero-emission," he says. "We expect commercial electric vehicles to become the norm soon."
The race for a September debut will be heated. Aside from Tesla's Electric Semi and Chanje's van, Daimler's Fuso division earlier this month said it expects to roll out its eCanter all-electric Class 4 truck next month, with orders also already in-hand.
Chanje's first model will be a unibody Class 5 commercial panel van with a GVWR of 16,535 lbs., featuring 198 hp and 564 lb. ft. torque and equipped with a payload capacity of up to 3 tons. The van's 70 kWh batteries offer a 100 mile range – about 40 percent further than the average U.S. urban delivery route – and Hansel says third-party testing has demonstrated a greater than 50 MPG equivalent fuel economy in city and highway driving.
"We have an opportunity to meaningfully overhaul the last mile industry and completely revolutionize how that facet of transportation impacts the environment," Hansel says. "Medium duty electric trucks offer the biggest emissions saving potential of all vehicles because our products t best where they are needed the most – in highly populated, dense urban centers where noise and air quality are a major concern."
The panel vans are currently being assembled in China as the company seeks an assembly location in the U.S.