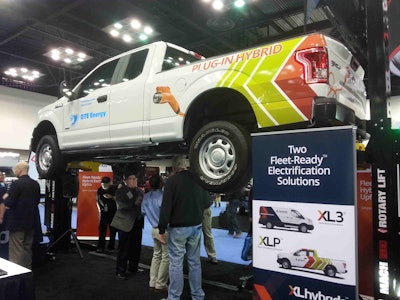 XL Hybrids is feeling confident about its position in the alt fuel market no matter the impact that the Trump administration may have on incentives and subsidies earmarked for alt fuel technology.
Hard Working Trucks recently caught up with Clay Siegert, XL Hybrids co-founder and chief operating officer, who spoke about incentives, their new plug-in hybrid Ford F-150 and California Air Resources Board (CARB) approval for their Ford Transit hybrid conversion.
Though uncertainty remains regarding the effect the Trump administration may have on the alt fuel tech market, Siegert is confident that XL Hybrids sales will remain largely unaffected.
"When it comes to the new administration and anything they may do to change programs, we're actually not too concerned with that because nearly all of our deployments have been incentive free, meaning that our model is not to go apply for DOE grants, or apply for state grants, or apply for tax incentives to make our economics work," Siegert explained.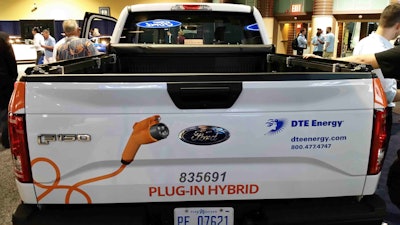 "It's more to have a product that stands alone and stands on its own. And we've been successful for the past four or five years deploying under that premise. So, if there are changes to incentives, voucher programs or grants, it really wouldn't impact us too much because we're already operating outside of that spectrum of relying on those incentives."
Siegert said customers who wish to pursue incentives will receive assistance from XL Hybrids. Besides recently approving the sale of its 2015-2017 Ford Transit hybrid conversions in the Golden State, CARB also awarded XL Hybrids with the first California Hybrid and Zero-Emission Truck and Bus Voucher Incentive Project (HVIP) vehicle eligibility allowing an incentive for aftermarket conversions of gasoline-powered 2015-2107 Ford Transit vans and wagons into hybrid electric vehicles.
California fleets can receive $2,500 vouchers for each Ford Transit van or wagon upfitted with XL Hybrids' XL3 Hybrid Electric Drive System for up to 100 vehicles per fleet. (The XL3 Hybrid Electric Drive System increases miles driven per gallon by approximately 25 percent). The second 100 vehicles per fleet will receive $2,000 vouchers for each upfitted Ford Transit van. XL Hybrids conversions for CARB-compliant GM vans and wagons also qualify for HVIP.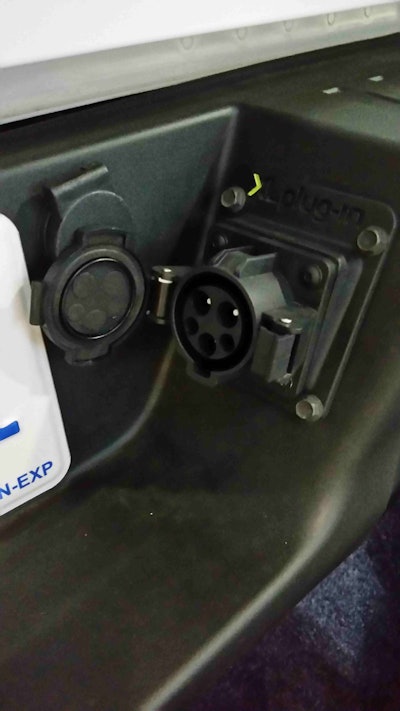 "There are other voucher programs in Chicago, New York and Maryland just to name a few, and we support them," Siegert said. "And for any of our customers that want to access some of that money for our deployments, we'll go get it, but we're not reliant on subsidies."
XL Hybrids recently revealed its new plug-in hybrid Ford F-150 which delivers a 50 percent improvement in fuel economy. HWT asked about fleet interest.
"The response has been great. We announced in December and we already have customers that have placed purchase orders to commit to this vehicle," Siegert said. "We'll be launching in Q4 with our first deployments. We're just months away from all this happening.
"The genesis of the product actually came from the market," Sierget added. "For the last few years we've been getting consistent requests from utilities and municipalities to put a plug in our hybrid system. We like this idea. We've even deployed some and we're getting great results."
Some fleets are up against electrification goals and mandates which require them to go electric and use plug-in technology.
"We heard from the market. We made an announcement about our product and they've lined up to buy it," Siegert said.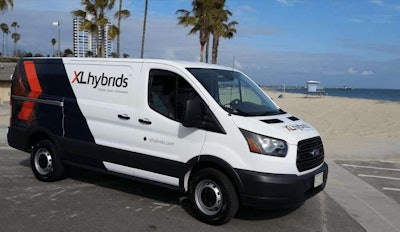 NV Energy and DTE Energy are among the newest utility and municipal fleets who say they intend to purchase XL Hybrids' XLP PHEV system, which delivers a 50 percent improvement in miles driven per gallon, as well as significant reduction in C02 emissions. Other fleets waiting on XLP ship-thru deliveries include San Diego Gas & Electric Company, which recently signed a memorandum of understanding to purchase 110 trucks, Liberty Utilities, Hawaiian Electric Company, Montgomery County Maryland and the City of Newton, Mass.
XLP technology will be installed in 2017 Ford F-150 pickups with the 2.7-liter EcoBoost engine and Ford's Auto Stop-Start technology. The XLP will also be available for the upcoming 2018 Ford F-150 pickup with the 2.7-liter EcoBoost engine and the new 3.3-liter base engine, both featuring Ford's Auto Stop-Start technology. XLP will be compatible with a range of wheelbases, cab and bed configurations.