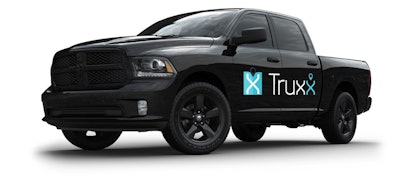 Truxx announced the release of their truck and van sharing platform on Android.
Truxx is an Uber-like application platform that pairs people who need to move large items with truck and van owners who want to earn a little extra money.
Truxx has proven popular among iOS users, and with today's announcement, Android users will now be able to take advantage of the service and schedule move requests or to register and earn money as one of the many drivers on the expanding platform.
"While Android support is the major component of the new release, we've made other improvements as well," said Truxx CIO Jamie Hess. "We've improved performance and functionality, too."
The latest app release has features like the driver's mission screen which allows drivers to book multiple jobs, improved GPS driver location services, and introduces text alert capabilities that helps keep everyone connected on move day.
"Customer service is at the heart of this release," said Carlos Suarez, Truxx CEO and Founder."And frankly, we've just scratched the surface. We've learned how to handle growth and this release gives us the scale to maintain a high level of customer service. However, given the number of requests we've had for Android, clearly running Truxx on that mobile OS is the big ticket item. We're excited."
For more information go to Truxxit.com, iOS AppStore or Android Play.