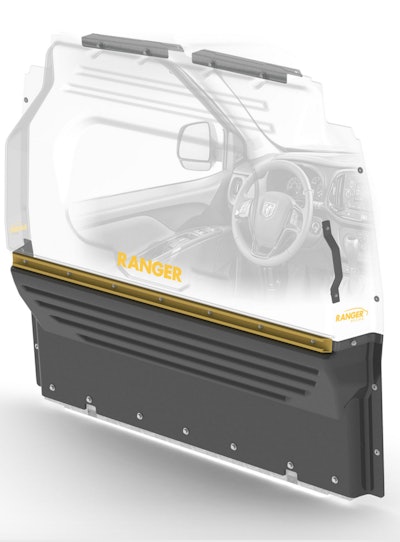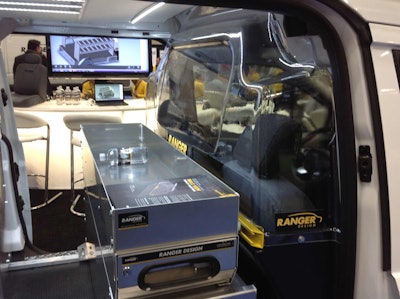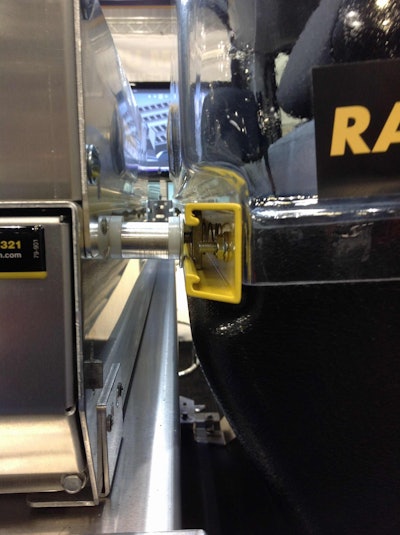 Ranger Design revealed its Max View Safety Partition today at the Work Truck Show in Indianapolis.
The partition, which is available for Ford Transit Connect, Mercedes-Benz Metris, and Ram Promaster-City, features a clear, polycarbonate top with a base constructed of thermoformed ABS. The New York based company produced the partition in part to reduce blind spots by providing drivers with 180 degrees of rear visibility.
A rattle-free, contoured design provides full seat travel and improves climate control in the cab. A rear-facing mounting bar on the back of the partition allows for mounting Ranger accessories, such as a drawer base or hooks, including either a 6-inch hook with a 3-inch opening or an 8-inch swivel hook with a 4-inch opening.
Ranger reports that besides improving visibility, the clear partition also reduces the claustrophobic feeling in a small van.