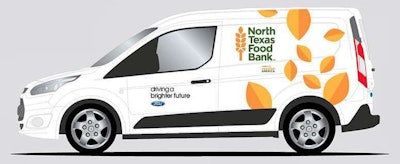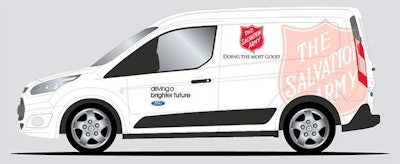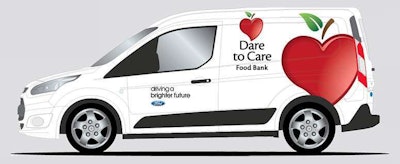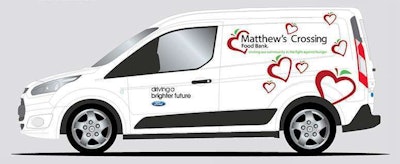 Ford jumped feet first into the holiday spirit this season, donating five Transit Connect cargo vans to organizations that provide hunger relief services.
The groups in the Kansas City, Louisville, Miami, Phoenix and Dallas metropolitan areas will use the vans to pick up food, take it to their facilities and deliver it to recipients.
Each Transit Connect van offers 103.9 cubic feet of cargo space and is capable of carrying 1,470 pounds, or more than 1,100 meals per vehicle per trip.
The program kicks off Dec. 7 with the donation of a Transit Connect to The Salvation Army of Kansas City. Last year the organization served 497,590 meals through its corps community centers, social service centers and emergency feeding units, in addition to delivering more than 27,000 meals to homebound individuals. Earlier this year, Ford worked with The Salvation Army in Washington, D.C., to outfit a larger Transit van to serve as a mobile kitchen.
A second Transit Connect van will go to Dare to Care Food Bank in Louisville Dec. 8. Dare to Care partners with more than 300 local social service agencies to distribute food, providing more than 16 million meals in the past year.
The third donation, going to Chapman Partnership in Miami, will be made Dec. 9. Chapman Partnership operates two homeless assistance centers with 800 beds located in Miami and Homestead. Collectively, these two centers serve approximately 5,000 men, women and families with children annually, providing emergency housing; meals; health, dental and psychiatric care; day care; job training; job placement; and assistance with securing stable housing.
The fourth van will be delivered to Matthew's Crossing Food Bank in Chandler, Arizona, a suburb of Phoenix, on Dec. 10. Matthew's Crossing feeds approximately 3,500 people a month, including those on fixed incomes, seniors, people with disabilities, and homeless clients.
The final Transit Connect van will be donated to North Texas Food Bank in Dallas on Dec. 11. North Texas Food Bank aims to provide access this year to 66 million nutritious meals. The donated Ford Transit Connect will play a prominent role in providing at least 2 million meals through the organization's child and nutrition education programs.
The five new vans join Ford's nationwide network of more than 50 mobile food pantries that have distributed more than 6 million meals in the past five years.