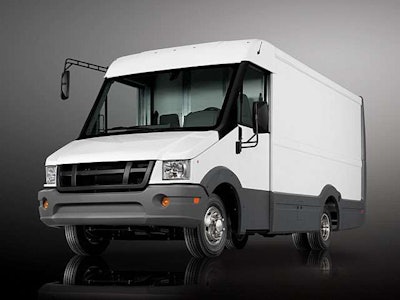 The Reach commercial van is finding its stride, chalking up an additional 670 unit fleet order, Utilimaster reported this week.
"The Reach is a high performance commercial van that delivers value to our customers by providing long-term durability and superior fuel efficiency," says John Forbes, president of Utilimaster. "This order is another significant validation of the Reach and we are optimistic this momentum will continue."
Maintenance and safety were a major focus of the engineering team at Utilimaster. Collision damage, in many cases, can be repaired in less than 30 minutes due to the quick-mount lower body cladding, according to the company.
Safety features include highly visible steps with slip-resistant carbide treads and three points of contact at all entries. The Reach also delivers maneuverability and is up to six times quieter than competitive products, Utilimaster says.
"The Reach is a key addition to our portfolio and is a result of the strategy to extend our core business with innovation that redefines product categories. This large order is another validation of the Reach value story," says Forbes.
Over the life the vehicle, the Reach van with its four-cylinder, 3.0-liter Isuzu diesel engine demonstrates a 35 percent fuel efficiency improvement over competitive products in the fleet, the company says.
Replacing a walk-in van driven 20,000 miles per year with the Reach can save 1,000 gallons of diesel fuel and reduce carbon dioxide emissions by more than 11 tons every year.
Utilimaster, a subsidiary of Spartan Motors Inc., makes walk-in vans and commercial truck bodies for the delivery and service marketplace.