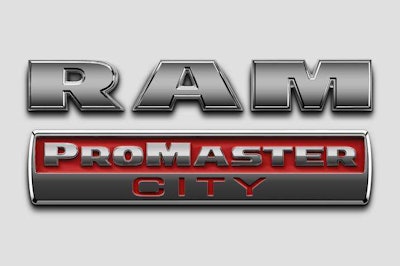 The Ram Commercial Truck division Monday announced it will offer an all-new small van for the North American market.

The 2015 Ram ProMaster City will join the larger Ram ProMaster with small commercial and passenger van applications and, based on the Fiat Doblo, is yet another design concept born from Chrysler's corroboration with Fiat – a two-time International Van of the Year winner with more than 1.3 million units sold globally.

"Our successful relationship with Fiat Professional, one of the world's foremost commercial truck manufacturers, gives Ram a competitive advantage with access to proven products and technology that will resonate with our U.S. and Canadian customers," says Reid Bigland, President and CEO – Ram Truck Brand, Chrysler Group LLC.
While taking some of its cues from a global vehicle, Ram says its ProMaster City will feature familiar Ram Truck styling and powertrains preferred by North American commercial customers.