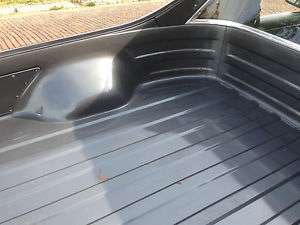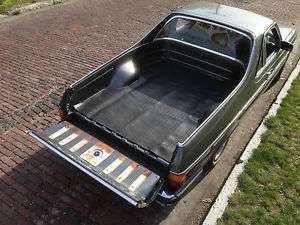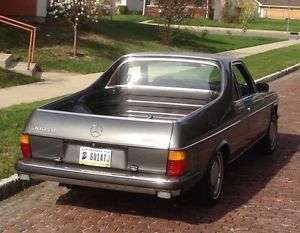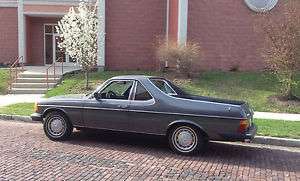 Like a box of chocolates: You never know what you'll find on eBay Motors. This week's featured fun truck is listed as "1979 300TD Mercedes Diesel Ranchero El Camino Pickup Working Tailgate Recaro."
According to the seller's description, this vehicle started out life as a 1979 Mercedes Benz 300TD (non-turbo) wagon. Sometime in the 1980's it was converted into an El Camino style pickup.
"The conversion was done so well even the guys at the MB dealership have been fooled into thinking that this was a factory pickup," says seller pgds, who boasts a 99.8 percent positive feedback on 851 sales. "The best thing about this is the working tailgate, which many conversions, whether they be Cadillac or Lincoln from the 1970's, or BMW or Mercedes more recently, do not have. This is a fully functional vehicle, not just done for looks."
The seller says the truck was custom built in Wisconsin by Bill's Auto & Body, using a 1980's era Chevrolet El Camino bed, rear window, and trim.
"Of all the custom El Camino and Ranchero style creations I have seen over the past 40 years, this is the most factory looking," the seller adds. "The dark gray exterior with blue pinstripes and navy blue interior only adds to the class of the vehicle."
As of mid-morning Friday, 47 bids had driven the price to $10,300, still below the reserve.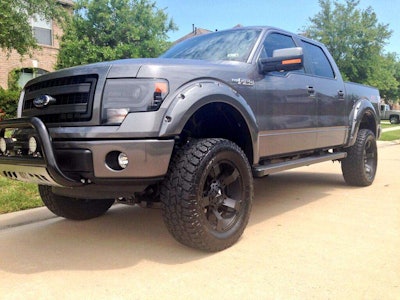 Speaking of sweet: "Heart of Dixie" heartbreaker Danielle Bradbery updated her Twitter status this week, proclaiming to 313,000 followers her affection for a new 'bad boy': A Ford F-150.
The 17-year-old rising country star and winner of "The Voice" has a reported fondness for the outdoors and 4-wheeling, and "a lot of things that guys like."
Look for her at the U.S. Capitol on Memorial Day where she'll be part of a star-studded celebration.
[youtube BylRObFjmaE nolink]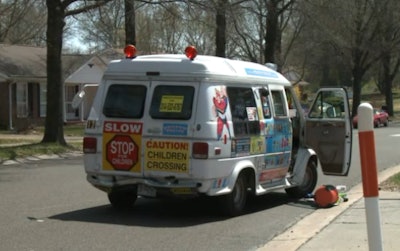 We all scream for ice cream: Just when you thought it was safe to chase the familiar jingle of the local ice cream delivery truck, yet another turf war between rival vendors breaks out.
The latest incident happened in a St. Louis County, Mo., community Easter weekend. KTVI reports one ice cream truck operator was cut off by another, who allegedly threatened him. The second driver then started damaging the first driver's truck, music siren and merchandise, according to witnesses. The first driver says he's had the same route for seven years. The two work for the same company.
Little did the FTF research staff realize, however, that ice cream truck turf tussles are not uncommon, with a similar tiff in upstate New York making national news – and the Tonight Show.
[youtube qU0j5Ro0mdE nolink]