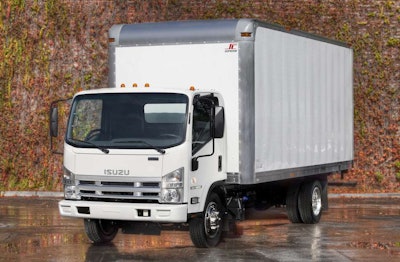 The improved economic environment in developing and developed economies is restoring business confidence and pushing up the global sales volumes of medium-heavy duty trucks, according to a recent Frost & Sullivan Market Insight, Overview of the Global Medium-Heavy Duty Truck Market in 2014.
Truck buyers are particularly looking for medium-duty trucks with advanced telematics solutions, green powertrain technologies, and safety enhancement technologies, such as stability control systems, the report says.
Trucks with connectivity technologies that facilitate vehicle-to-infrastructure, vehicle-to-vehicle, and related communications, in turn enhancing vehicle uptime, driver satisfaction, fleet efficiency, and safety are also gaining traction.
In particular, this year will see a rising proliferation and offering of prognostics solutions that reduce vehicle down time and enhance mobile resource productivity.
"Soft technologies and service/maintenance based solutions will drive greater revenue opportunities for truck makers in coming years," says Sandeep Kar, global director of Automotive & Transportation Research at Frost & Sullivan.
Connectivity enabled through telematics is fast emerging as a major focal point for OEMs in differentiating their trucks from competitors. This along with driver health, wellness, and well-being focused technologies will create foundations for long-term structural changes in truck design and development.
Diesel is expected to dominate the global medium-heavy truck market – 97 percent of units that will be sold in 2014 are expected to run on diesel.
"While diesel retains its status as the industry's de facto fuel, natural gas fuelled trucks will account for roughly one percent of total medium-heavy truck sales this year," adds Kar.
The rise in urban logistics and bricks-and-clicks sales models will lead OEMs towards developing and delivering city logistics enabling medium-heavy duty trucks featuring smaller powertrain footprint, faster loading/unloading access, and better connectivity with fleet hubs and infrastructure.
Several city logistics focused truck variants will be in development and advanced introduction phase this year.
A complimentary copy of this market insight is available here.